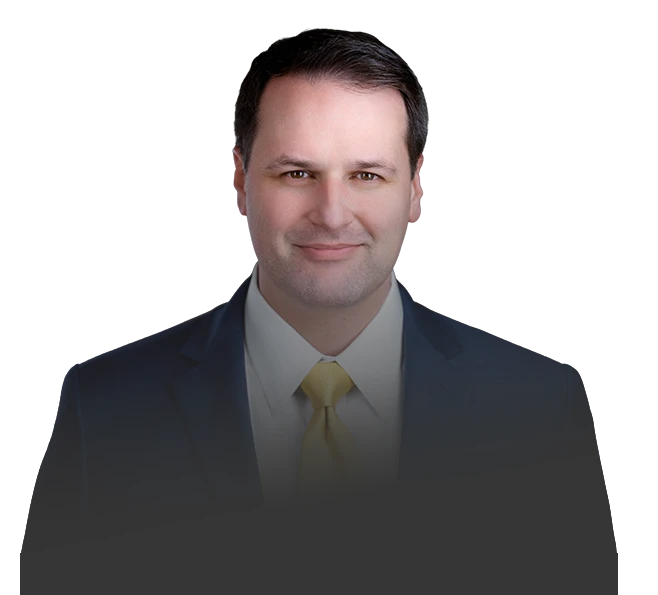 Former

Texas Prosecutor

Millions

Recovered

Great

Customer Service
Insurance
Coverage Disputes in Humble
Insurance protects individuals and businesses from disasters. Almost everyone has some type of insurance coverage, usually a car insurance policy that provides liability protection in the event you cause a collision. Other common insurance includes renter's or homeowner's, business interruption, and business liability insurance.
Sadly, many people get the surprise of their life when their insurer denies their claim. Although you have paid premiums every month, possibly for years, your insurer simply refuses to pay any compensation and closes your claim instead.
If you have an insurance dispute, contact The Stano Law Firm. We might negotiate a settlement that resolves the dispute, or we might end up filing a lawsuit where necessary. Contact us today to schedule a consultation so that we can review why you were initially denied and whether you have a strong chance of success.
Reasons Insurers Deny Claims
​After you submit a claim, your insurer should perform an investigation and then notify you whether they are accepting or rejecting your claim. In particular, they should identify the specific language in your insurance policy that they relied on when reviewing your claim.
The most common reasons for a denial are:
You stopped paying insurance premiums so that your policy is no longer in effect.
Your policy does not cover your specific loss.
You made a misrepresentation on your claim.
Your coverage lapsed, probably because you refused to renew.
You didn't try to minimize your losses (called mitigating damages).
Your claim is incomplete because it is missing key information.
A key issue is mitigation. If a tree lands on your house and punches a hole in your roof, you need to take reasonable steps to keep your property from being further damaged. Consequently, you might need to put up a tarp over the hole to keep rainwater out. If you fail to, then an insurer will probably deny covering water damage or any loss stemming from your failure to mitigate.
What is "Delay, Deny, Defend"?
This is an insurance strategy designed to reduce what insurers pay out in claims. Insurers have found over the years that they can inflate their profits if they aggressively refuse to settle claims. The strategy includes:
Delay investigations, communications, and paying settlements. The longer they delay, the more pressure they put on claimants to settle for less than they deserve.
Deny liability, even if it is obvious that the loss is covered by the insurance policy.
Defend in court, which makes it much more expensive for ordinary people to get their claims paid. Many people will just give up.
Insurers have reaped huge profits using the Delay, Deny, Defend strategy. Unfortunately, claimants have been left in the cold without the compensation they deserve.
We Can Help with Any Insurance Dispute
​There is no typical or average insurance dispute. Everything will depend on the policy and your claim. At The Stano Law Firm, we have worked on a variety of insurance claims involving:
Automobile insurance. Many Humble motorists have uninsured/underinsured, comprehensive, or collision insurance. If you suffered losses in an accident, you might submit a claim. Unfortunately, many insurers will come up with excuses for not paying. Your own liability insurance should also pay to defend you if you are sued for negligently hurting someone.
Homeowner's or renter's insurance. Most claims are property damage caused by accidents, such as damage in a storm or other natural disaster. In some situations, a person injured on your property sues and you expect your insurer to defend you.
Professional liability coverage. Doctors, lawyers, and other professionals in Humble purchase liability coverage as protection for malpractice claims. Your insurer should defend your claim and pay compensation if you are at fault.
Business liability insurance. Liability policies cover injuries caused by your business, such as defective products or a defect on the premises. Liability coverage might also cover an employee who negligently hurt someone while working.
Business interruption coverage. This coverage protects a business' bottom line. Unforeseen events like fires and natural disasters can force your business to shut down—and possibly bankrupt you.
What Are Insurance Bad Faith Tactics?
Insurers have a history of using certain underhanded tactics to delay claims and minimize what they pay out. Texas has fought back and clamped down on the worst bad faith tactics. If an insurer does any of the following, we might sue them for compensation:
Lie to you about the insurance policy.
Fail to accept or deny a claim in a reasonable amount of time.
Neglect to provide the reason denying your claim.
Fail to settle claims in a fair manner.
Force you to sue the insurer if they only offer a lowball amount.
Refuse prompt payment even after accepting liability.
Demand federal tax returns to settle certain claims.
Speak with an attorney if you believe an insurer is not treating you fairly. We can help document what has happened, including communications between you and an insurance adjuster. There is no excuse for bad faith insurance tactics. We might report the insurer to the state or possibly bring a lawsuit to hold them accountable.
Compensation for an Insurance Dispute
A lawsuit or settlement should compensate you for your losses suffered as a result of having a claim denied. Our firm has sought the following from insurers:
Actual damages. Your actual damages are financial losses that serve as the basis of your claim. For example, your car might have suffered $25,000 in damage, which your insurer doesn't want to pay. We can force them to cover the loss.
Treble damages. If you sue for bad faith, you can get three times your actual damages. As an example, your car damage might be worth $25,000. But you could receive $75,000 if the insurer did not act in good faith. Treble damages essentially penalize insurers for their illegal tactics.
Attorneys' fees and court costs. You can even ask that the insurer cover the cost of your lawyer, along with related court costs.
These remedies make pursuing a claim the sensible choice. If your claim is strong, you might avoid court altogether because an insurer will realize they are facing a sure defeat. Consequently, they come to the bargaining table with a fair settlement offer that makes filing a lawsuit unnecessary.
The Stano Law Firm has helped many people with insurance disputes. We always seek the best result for our clients, which is typically to avoid going to court unless absolutely necessary.
What Information Should You Share with Your Attorney?
You can improve your chances of a fair resolution to your dispute if you maintain complete files of relevant communications and paperwork. Share the following with your attorney:
A copy of any relevant insurance contracts.
The insurer's denial letter.
Any other communications between you and insurance adjusters, including emails, letters, or voicemails.
Photographs of damage you suffered which form the basis of your claim. For example, if water damage ruined your home, share pictures of the damage.
Copies of receipts that show the value of damaged property.
Any blank claim or appeal forms the insurance company shared with you.
The names of witnesses who observed the incident that serves as the basis of your claim.
With this information, we can review your odds of successfully appealing a denial or bringing a claim for bad faith. We can also discuss potential compensation should you want to pursue the issue further.
Why You Should Hire The Stano Law Firm
Some people are tempted to tackle their own insurance dispute. They figure that a lawyer is simply going to cost them money, which they don't have, so they might as well take their chances on their own. We think this is a mistake. Your insurance company might even be encouraging you to handle an appeal without an attorney.
Insurers have no incentive to treat you fairly at any stage in the claims process. Our legal team provides real value:
We can analyze whether you have a valid claim, including how much it is worth.
We can document bad faith tactics and file a lawsuit in court to seek compensation.
We are skilled at reading insurance contracts, which many people find impenetrable. We will know whether your insurer unfairly denied your claim.
We allow you to focus on getting your business back up and running or fixing your home. You won't have to worry about what is going on with your insurance dispute but can instead focus on what really matters.
We are also experienced negotiators who understand how insurance companies think. When an insurer claims that they can't offer more money, we know that's usually not the case.
Speak with an Insurance Coverage Dispute Lawyer in Humble
Are you fighting with your insurance company to get a claim paid? If so, please know that you are not alone. The Stano Law Firm has helped many policyholders get their claims paid. We also know how to hold some of the most notorious insurance companies accountable for refusing to treat claimants fairly. If you are eager to learn more, contact us to schedule a meeting.
CASES WE HANDLE
Free Consultation
Client Stories
Easily the best law firm in all of Houston. If you want to go somewhere that treats you like a priority and gets the job done. Then Stano is the man to see!
- Thomas Cowart
view All Testimonials