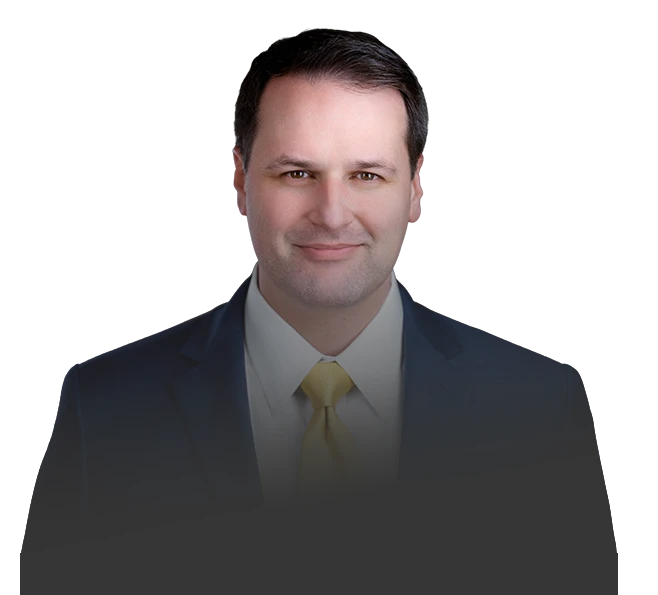 Former

Texas Prosecutor

Millions

Recovered

Great

Customer Service
Car
Accidents in Humble
Car accidents can happen anywhere in Humble. Maybe you were struck driving down the Lloyd Bentsen Highway into Houston or while pulling out of the Humble Civic Center parking lot. Other accidents happen on side roads, parking garages, and public buildings. Regardless of where the accident happened, any collision can lead to serious injuries and financial distress.
At The Stano Law Firm, we work closely with our clients to fully investigate what happened and who is responsible. We then get to work negotiating a settlement to compensate you for your injuries and related losses. Contact our car accident lawyer in Humble to find out more about the services we offer.
Texas Car Accident Statistics
Accidents are regular occurrences around the state. The Department of Transportation collects accident statistics, and the picture they paint isn't pretty:
19,448 people suffered serious injuries in car accidents in 2021
Almost 4,500 people were killed in traffic collisions that same year
An astounding 1,077 people were killed by a drunk driver in a crash
Distracted driving also contributed to 433 fatalities in 2021
Texas should not be seeing these numbers of accidents. Unfortunately, the number of fatalities jumped more than 15% year over year.
Those who survive accidents suffer many difficulties returning to normal. They often need expensive medical treatment and extended rehabilitation. Their vehicles need to get fixed, and some cannot work at all until their pain subsides. Even "minor" collisions could cost someone tens of thousands of dollars.
Texas is a Fault State
In Texas, fault matters when it comes to receiving compensation for a car accident. Fault is the legal term for determining who is responsible for a crash. In most cases, a motorist is at fault because they were careless and did one of the following:
Speeding
Tailgating
Drifting over the center line
Texting and driving
Driving while distracted
Driving while fatigued
Failing to yield
When a person is at fault for a crash, they should pay compensation to anyone hurt in the collision. Texas requires that motorists have liability and property damage coverage for this reason.
Fault is often debated. For example, a driver might deny they were looking at their phone while driving, or they claim they were going under the speed limit. You should hire an experienced attorney who can find evidence to establish fault. At The Stano Law Firm, we can fully review all evidence and create a strong narrative explaining what happened. Many defendants find our version of events so compelling that they have no choice but to offer fair compensation.
Negotiating a Humble Car Accident Settlement
Texas requires that motorists carry insurance or at least self-insure, so you can typically make a demand for compensation following a wreck. We have sought the following damages:
Medical bills to treat your injuries. Car accidents typically cause serious bodily injuries, and you'll probably need diagnostic tests, surgery, prescription medication, and other medical care for weeks or possibly months.
Lost income. Injuries are usually so serious that motorists miss some work. You should receive compensation for your lost income, even if you are self-employed or a gig worker.
Property damage. You should request money to cover car repairs or rental costs. If your car is totaled, you should also receive money so you can buy a new one.
Pain and suffering. Your injuries dramatically reduce the quality of your life by causing physical and emotional pain. Texas allows car accident victims to receive compensation for this pain and suffering.
Some accident victims try to negotiate their own settlements. That is a big mistake. Insurance companies rarely offer fair compensation; instead, they make you work for it. At The Stano Law Firm, our Humble car accident lawyer knows how to pull together all the evidence in a case.
Comparative Negligence & Your Car Accident
It isn't unusual for both drivers to be negligent, which means fault is often shared. The good news is that you can still sue even if you were partially at fault. Today, the state's proportionate responsibility law says you can sue provided you are not more than 50% to blame for the accident. If you are over, then you are barred from suing.
This law matters in another way. Even if you are less than 50% to blame, you'll receive less compensation from the defendant if you are at all responsible for the crash. The law limits a defendant's liability to their percentage of fault. For example, your accident might be worth $100,000. But if the other driver is only 60% responsible, he will only be on the hook for $60,000 in damages.
The upshot of all this is that defendants regularly claim you contributed to your crash. They might allege you were distracted by a cell phone or talking to a passenger. Our goal is to reduce your share of responsibility to increase the amount of compensation you take home.
Hit and Run Accidents & Your Rights
Texas has seen an epidemic of hit and runs lately. Unfortunately, motorists flee the scene of a crash for many reasons, including a lack of insurance or because they were intoxicated. Victims hurt in the collision are left stranded without any assistance.
One question we receive is whether a victim can receive compensation when they can't find the driver. The good news is that you can probably make a claim on your uninsured motorist insurance, which is offered with all insurance policies in Texas. This insurance will step in and cover certain losses when you are hit by a driver who lacks insurance or who flees the scene.
Unfortunately, your insurer could still deny a claim. They might allege you are solely at fault or that you drove off the road yourself. The Stano Law Firm can negotiate with your insurer to receive a favorable settlement to cover your injuries.
In some situations, the police might find the driver who struck you, in which case you can file a lawsuit against them. We can share important information with the police about the driver who hit you and request updates on the investigation.
Steps to Take Following a Car Accident
Collisions are traumatizing events. Many people are badly shaken in a crash, and some are in so much pain they can only hope someone calls an ambulance.
However, there are certain steps you can take after a crash that will improve your odds of a settlement. We highlight the most important:
1. Call the police. You should report any collision to the police so an officer will come out and create a crash report. The officer might also talk to witnesses and collect other helpful evidence.
2. Swap personal information with the other driver. You should share your name, address, license, registration, and insurance information. Get the same from any other driver involved in the crash.
3. Talk to witnesses and ask what they saw. You should also ask for a name and phone number or email so you can reach them later.
4. Photograph the accident scene, including the vehicles. You can use your phone. These pictures will show where the cars ended up and where the damage occurred. If a road defect contributed to the wreck, like a giant pothole, then get a snap of that as well.
5. Never admit fault. Doing so will only make it harder for you to receive compensation. You can express concern for people without immediately saying, "I'm sorry" or anything else that sounds like an acceptance of responsibility.
6. Go to the hospital. The sooner you begin receiving medical care, the better. Your medical records also help document your injuries, which might be a subject of dispute.
Deadlines for Humble Car Accidents
Although you might be shaken following a wreck, you only have a limited amount of time to file a lawsuit. The deadline is found in the Texas statute of limitations for personal injuries. Generally, you get two years from the date of the wreck to file. That time passes quickly.
What happens if you go over the deadline? You can expect the defendant or his insurer to ask a judge to dismiss the case—and a judge will grant the request. To protect your rights, give The Stano Law Firm a call. We can analyze how much time you have left on the clock and get a lawsuit filed, if necessary, to protect your rights.
If a loved one passed in a car wreck, you could sue for wrongful death. This is a special type of claim that has its own deadlines. Our firm is capable of representing grieving spouses, children, or parents.
Speak with a Humble Car Accident Attorney
The claims process is complicated, and car accident victims have many questions. Get the assistance you need by contacting The Stano Law Firm today. We have helped those injured in all sorts of accidents, including T-bones, rollovers, rear-end collisions, and even fatal accidents. If you reach out right now, we can answer your questions in a free, confidential meeting.
CASES WE HANDLE
Free Consultation
Client Stories
Easily the best law firm in all of Houston. If you want to go somewhere that treats you like a priority and gets the job done. Then Stano is the man to see!
- Thomas Cowart
view All Testimonials