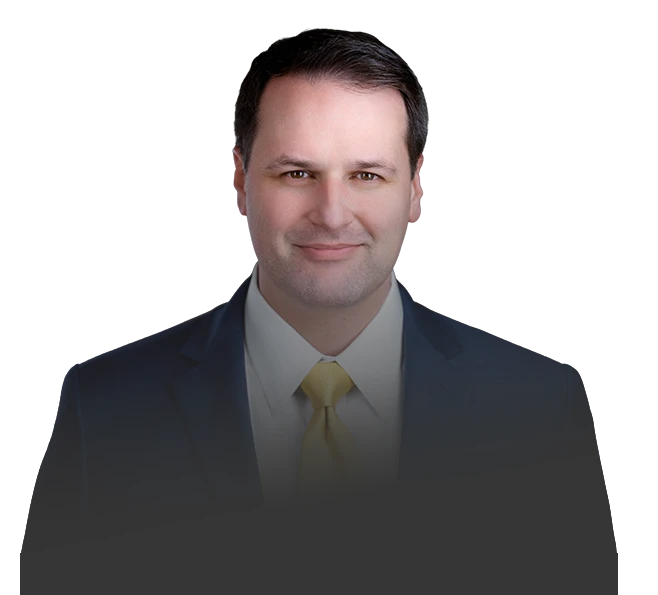 Former

Texas Prosecutor

Millions

Recovered

Great

Customer Service
Skilled
Bicycle Accident Lawyers Serving Houston
Many people enjoy riding a bicycle for exercise or as a hobby. Others are increasingly turning to two wheels to get around Houston and other cities now that the cost of gas has exploded. With so many cyclists crowded onto the road, the number of collisions will increase.
At The Stano Law Firm, we remember our first time riding a bicycle. This should be a pleasurable experience, not one that leaves you scarred. No one should suffer painful, crippling injuries because of a negligent motorist or hazardous road. For assistance with your case, please call us to schedule a consultation. We will review whether you can file a personal injury claim and then discuss the next steps.
Can You File a Bicycle Accident Claim?​
Everyone on the road owes a duty of care to each other. Unfortunately, many motorists are very aggressive around bicyclists. Some don't think cyclists should be on the road at all, or they don't think they need to give them sufficient room. Consequently, motorists cut them off, tailgate, or pass much too closely.
The most common situation for filing a claim is when you are hurt by a negligent motorist. This is someone who failed to drive as carefully as a reasonable person would and ended up hurting you as a result. We have seen accidents happen in the following places:
Intersections
Parking lots
Sidewalks
Side streets
Parks
Often, a motorist is distracted by a cell phone or a passenger in their car, or else they are fatigued, intoxicated, or reckless. Whatever the reason, they clip or collide with a bicyclist and cause a crash. With luck, they stop and render assistance, though we have seen many hit and runs involving cyclists as victims.​
Determining Fault for a Bicycle Accident​
Texas is a fault state. Under this principle, the person or entity responsible for the crash must pay compensation to victims. The following are the most common people to blame:
Negligent or reckless motorists
Hazards on the road, like a pothole which upends you
Pedestrians who step in front of a cyclist or force them off the road
A defective bicycle, such as a rental bicycle
When a road hazard causes a crash, we can sue the city responsible for the road. If a rental bike was defective, we might sue the rental company or the bike manufacturer.
We determine fault by analyzing all evidence. Remember not to repair you bike until we have looked at it. Bicycles often contain clues about how an accident happened, and that evidence is lost if you junk a bike or get it fixed.
Common Bicycle Accident Injuries​
Bicyclists can suffer serious injuries when struck by a motorist or when thrown from the bicycle. Some of the more common include:
Abrasions. Exposed skin can drag along the road and get peeled off. This is called "road rash" and is very difficult to treat. Complications include infection, scarring, and pain.
Fractures. Cyclists can suffer fractures anywhere on the body, but arms, legs, and ribs are common. Complications can include blood loss, bone loss, and punctured organs.
Biker's arm. Bicyclists can suffer nerve damage in their arms when they brace for impact with a car or the ground. The injury causes weakness in the arms and hands, which might take years to improve.
Head injuries. Many cyclists suffer traumatic brain injuries and are knocked unconscious when struck.
Neck injuries. The violent forces generated can lead to whiplash, cervical fractures, and compressed nerves.
Back injuries. Some of the worst include spinal column injuries, herniated discs, and paralysis due to damage to the spinal cord.
Following a crash, please obtain immediate medical help.
Seeking Compensation for a Bicycle Accident​
Our firm always tries to estimate the value of a claim. We look at many factors. Under Texas law, you can receive compensation for specific losses like:
Medical care to treat your injuries
Lost income or wages when you can't work because of your injuries
Property damage for your damaged bicycle and other property
Pain and suffering
Disability
Disfigurement or scarring
Diminished quality of life
When meeting with an attorney, please share medical bills, insurance statements, medication receipts, repair estimates, and paystubs. These documents help us establish the full losses you have suffered.
We also use our experience to estimate a fair amount for pain, disability, scarring, and similar hard-to-define losses. These are admittedly subjective. One person might value pain more highly than another. If your case goes to trial, a jury will determine how much you are entitled to, and we will argue that you deserve the most available under the law. We can also look at past settlements to arrive at a fair number.
Texas Helmet Laws​
The state of Texas does not have a law requiring helmets for cyclists. However, individual cities might have passed laws.
In Houston, for example, anyone under 18 must wear a helmet while riding a bicycle. This law is sensible. Helmets can dramatically reduce the risks of a serious head injury when someone falls off a bicycle. Helmets are not 100% effective, but there is probably no better piece of safety equipment to have.
Comparative Fault & Bicycle Accidents
Texas' shared responsibility law allows you to seek compensation provided your share of fault doesn't exceed 50%. In practice, this means you can be as responsible as other people but not more.​
Some cyclists contribute to an accident by doing any of the following:
Turn without signaling
Weave in and out of traffic
Run a stop sign
Lane split
Ride on the sidewalk when it is illegal
Cut off a motorist
Cycle while distracted by a phone
If you were negligent, then your share of responsibility will reduce the amount of compensation you can receive. As an example, your injuries might be worth $90,000. But if you were 50% to blame, then you can receive $45,000 at most. This represents a dramatic loss of compensation.
At The Stano Law Firm, we carefully review the evidence to see if your negligence was a contributing factor in the wreck. We aren't afraid to push back when the defendant unfairly blames you for contributing to the accident.
Bicycle Accident Statistics​
Each year, Texas collects accident statistics for the entire state. These statistics show a large number of cycling accidents for 2021:
2,265 total crashes
1,046 minor injuries
332 serious injuries
90 fatalities
These numbers might be relatively low compared to pedestrian collisions. But they illustrate that for thousands of people a trip out on a bicycle leads to painful injuries and frustrating limitations.​
How Our Bicycle Accident Lawyer Can Help​
If hired, we can immediately get to work building your claim for compensation. Some of the services we offer to those still recovering from bicycle accidents include:
Investigation into the cause of the accident. We can identify who or what is to blame. You might have immediately lost consciousness and have no clue what caused you to flip over. We can visit the accident scene, inspect your bike or the road, and talk to witnesses.
Documentation of your injuries. We can help pull together all bills and other paperwork to show how much your accident cost you.
Communication with insurers. Filing a personal injury claim requires answering countless questions and filling out burdensome forms. We can do all of that for you.
Negotiation of a settlement. It's possible to avoid going to trial. We can seek a fair amount of money from the person responsible for your accident, but negotiation is a long process. Sometimes we go back and forth for months or even need to participate in mediation.
Litigation of your claim. When a case can't settle, we are prepared to march into court and file a lawsuit.
Protection of your rights. In Texas, you only have two years to file a lawsuit against a driver. We make sure to meet this deadline so you can hold the defendant accountable for your collision.
Your confidentiality is important to us. We never discuss your case with someone unless we have your permission. You also control whether to settle for an amount offered by the defendant.​
Our No Win, No Fee Promise​
You might be worried about whether you can afford a lawyer. At Stano Law Firm, we represent most of our clients with contingency fee agreements. This means that we only charge attorneys' fees if we end up winning your case. This is our "no win, no fee" promise.
This arrangement works well for our clients. You get our services upfront without needing to find thousands of dollars to pay a traditional retainer. We also have an incentive to obtain the largest settlement possible. If for some reason we can't win your case, then we receive absolutely nothing.
Call Us to Speak with a Houston Bicycle Accident Lawyer​
How will you know if Stano Law is right for you? Helpfully, our bicycle accident attorneys in Houston offer all accident victims a free consultation. You can visit our offices and ask any questions, or we can meet by phone. Our Houston bicycle accident attorneys have helped many people in Houston and surrounding areas bring accident claims, so please contact us to learn more.
CASES WE HANDLE
Free Consultation
Client Stories
Easily the best law firm in all of Houston. If you want to go somewhere that treats you like a priority and gets the job done. Then Stano is the man to see!
- Thomas Cowart
view All Testimonials