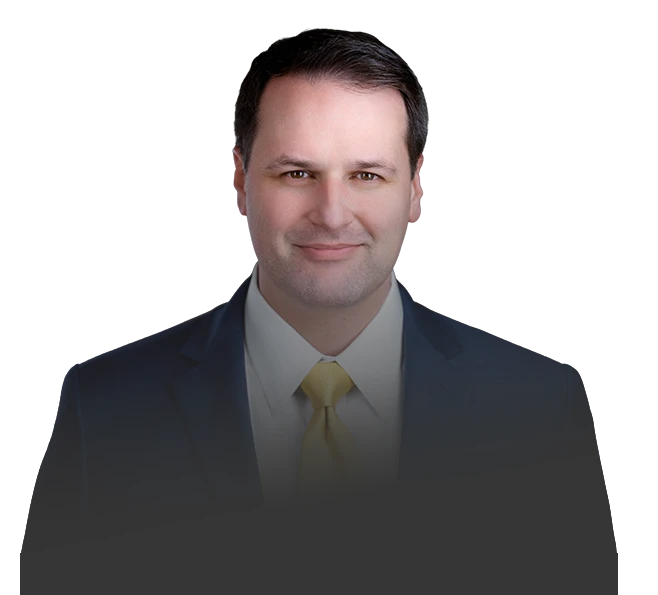 Former

Texas Prosecutor

Millions

Recovered

Great

Customer Service
Houston Insurance
Coverage Dispute Lawyer
Skilled Insurance Coverage Dispute Lawyer Serving Houston Residents
Individuals and businesses purchase insurance as protection for unforeseen disasters. Unfortunately, when they need the insurance the most, their insurer is nowhere to be found. Instead, many of our clients are shocked to receive notice that their claim was denied, which leaves them in a difficult position financially.
The Stano Law Firm is committed to helping those with insurance disputes get their claims paid in a prompt manner. To find out whether we can help, please contact us. Insurance companies have countless lawyers representing their interests, and it is very easy to get lost in the shuffle. You need a seasoned Houston insurance claims lawyer in your corner who is looking out for only your interests.
Don't Take an Insurance Claim Denial Lying Down​
We regularly hear from members of the public who submitted a claim only to have it denied. They don't understand what is happening and need the money they were promised.
By law, insurance companies must identify the reason why they denied your claim. This typically involves pointing out to the specific language in your insurance agreement that is in dispute. Some common reasons for denials include:
Your coverage has lapsed
You didn't pay insurance premiums
The loss isn't covered by your insurance policy
You failed to take steps to minimize your losses (called "mitigation")
You misrepresented a claim or committed insurance fraud
Your claim lacks necessary information
Some of these reasons for denial are legitimate; others are not. Some insurers aggressively deny even valid claims and sit back and wait for a policyholder to fight back. You should meet with an attorney to review whether you can fight the denial.​
Insurance Agreements Are Contracts​
In any contract, each side must uphold their end of the bargain. In most contracts, policyholders agree to pay monthly premiums to the insurer. In return, an insurer makes promises to you:
An insurer should fairly investigate and consider a claim. An insurer can't reject your claim out of hand without giving a reason.
An insurer should pay all covered losses. Insurance protects you in the event of an accident or other incident. Some insurers nickel and dime their insureds, or else they deny legitimate claims.
Your insurer should defend you if you are sued. This is a little known right included in many insurance agreements. Your insurer should hire a lawyer or defend you in court if you face a lawsuit. For example, if someone falls on your property, your insurer should defend you against the claim if you are not at fault. Some insurers try to wriggle out of this obligation.
As with other contracts, insurance agreements are open to interpretation. You do not have to accept the interpretation offered by your insurer, which is probably self-serving. Meet with an experienced Texas insurance coverage dispute attorney for a consultation.​
Typical Insurance Coverage Disputes​
Our firm is prepared to help clients with all sorts of insurance policies and disputes. We can help someone who carries any of the following policies:
Homeowner's or renter's insurance. You might have suffered damage to your property in fire, vandalism, wind, or storm. In other cases, someone was hurt on your property and suffered injuries they want you to pay for.
Business liability coverage. Did someone get injured in your store or while using your products or services? If so, business liability coverage should step in and defend you or cover the loss up to your policy limit.
Business interruption coverage. Certain events can interrupt business through no fault of your own, sending you to the edge of disaster. Supply chain bottlenecks, winter storms, and other events might force your business to close, costing you money.
Auto insurance. Many policyholders make claims on their collision, comprehensive, or uninsured/underinsured motorist insurance. Although you pay the premiums, you quickly discover your insurer is not eager to pay a claim or defend you.
Professional liability insurance. Professionals like attorneys, doctors, dentists, and others get coverage to protect them from lawsuits based on professional negligence.
These are some of the most common insurance policies we can help clients with. If you have an insurance dispute, please contact us.​
Bad Faith Insurance Tactics​
Insurance contracts contain an implied covenant of good faith. In layman's terms, this covenant is an agreement to treat you fairly. Texas has closely regulated insurers for decades because of the industry's tendency to use unfair practices.
You might have a bad faith insurance claim if your insurer denied your claim even though liability was clear. We will carefully document your loss, including its cause. We can also push back on claims that you didn't reasonably mitigate your damages.
Other examples of bad faith settlement practices include:
Failing to settle a claim in a fair and prompt manner.
Lying about the insurance policy at issue.
Failing to accept or deny a claim in a reasonable amount of time.
Failing to provide a reason for the denial of your claim.
Refusing to pay a claim without first performing a reasonable investigation.
Delaying the payment of some claims because other policies might cover the loss.
Requiring you to provide federal tax returns before settling some claims.
Forcing you to sue the insurer if they only offer a lowball amount.
Refusing to pay you promptly even after the insurer accepts liability.
If an insurer uses any of these tactics, you should immediately contact an attorney. You can receive compensation and hold the insurer accountable for bad faith practices.​
Why Sue?​
You might be tempted to throw up your hands and not do anything about an insurance coverage denial. This is the wrong approach. Instead, we have success seeking certain remedies, including:
Your actual damages. This is what you have lost due to the accident that makes up the basis of your insurance claim. For example, a fire might have caused $100,000 of damage to your home, or a car accident might have cost $30,000 in damage to your car. You can seek these actual damages which your insurer refuses to cover.
Treble damages. In a bad faith claim, you might receive three times your actual damages. These treble damages serve as a penalty to an insurer which uses unfair tactics. For example, you might sue for $30,000 in collision coverage. If there was bad faith, you might receive up to $90,000.
Court costs and attorneys' fees. We can ask the court to cover the costs of hiring an attorney.
Other appropriate remedies. Discuss all possible relief available with our lawyer.
​At The Stano Law Firm, our Houston insurance denial lawyers might be able to negotiate a favorable settlement with your insurer which makes a lawsuit unnecessary. Sometimes, with a little pushback, an insurer will admit they made a mistake and approve your claim. In other cases, we can increase the amount offered by fully documenting your losses.
There is no reason to sue if it isn't necessary. Our firm is committed to resolving insurance disputes in the most effective and efficient manner possible.​
What to Do after a Coverage Denial​
You might be shocked to have a claim denied, especially at such a stressful time. Still, you can improve the chances of success if you do the following steps.
First, read your denial letter closely and note the reasons given. Be sure to save this letter so your attorney can read it.
Second, gather relevant documentation or evidence. For example, your insurer might claim the furniture damaged in a fire is worth less than you think. Go through and find photographs of your furniture and other possessions damaged in the fire. To prove how much they are worth, look for receipts or credit card statements that show the amount you paid.
Third, stay on top of deadlines. Insurers offer an appeals process, but you might have a short amount of time to request an appeal. It's easy to lose track of the time.
Fourth, quickly reach out to an attorney. A lawyer knows how to pull together a claim and fight aggressively to get an insurer to approve insurance claims.​
Should You Handle a Claim on Your Own?​
It's probably not the best idea to appeal a coverage denial on your own. An insurer who uses bad faith tactics to deny a claim might still use those tactics at the appeal stage. Few people know how to effectively counter these tactics.
You also need a lawyer who can provide an objective assessment of your insurance claim. How much is it really worth? Is it worth your time to sue or appeal a denial? We can help you fully understand your legal options.
Some insurers might offer mediation to resolve a dispute, and an attorney is a big help here, too. We always advise our clients of what we believe is in their best interest. Insurers really don't feel obligated to be level with you.
Call Our Insurance Claims Attorneys in Houston for Additional Information
The Stano Law Firm can help any individual or business with an insurance dispute. If you have questions, we can answer them in a free case evaluation. Call our insurance denial lawyers in Houston today to schedule a time to talk. 
CASES WE HANDLE
Free Consultation
Client Stories
Easily the best law firm in all of Houston. If you want to go somewhere that treats you like a priority and gets the job done. Then Stano is the man to see!
- Thomas Cowart
view All Testimonials