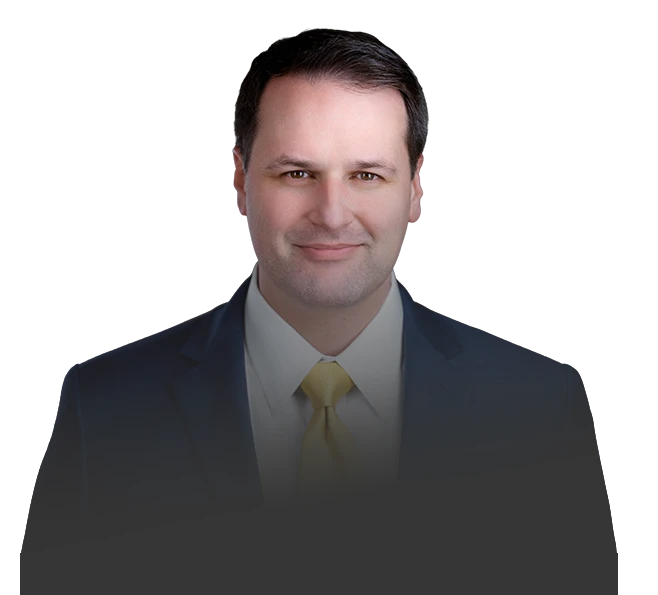 Former

Texas Prosecutor

Millions

Recovered

Great

Customer Service
Experienced
Auto Accident Lawyer in Houston
When you get behind the wheel of a car or buckle your seatbelt in a passenger seat, you do not anticipate that you will sustain injuries in a devastating crash. Yet a car accident can happen suddenly, and it can occur almost anywhere. To be sure, most Texans do not realize how common motor vehicle collisions are, and how frequently they happen. Most traffic injuries are caused by another party's carelessness or recklessness, from negligent driving behaviors to failing to remedy serious roadway hazards that lead to crashes. If you were injured in a car accident in Houston, you may have multiple options for seeking financial compensation for your losses. An experienced Houston car accident lawyer at The Stano Law Firm can discuss your case with you today and the options that may be available to you under Texas law.
Learning More About Car Accidents in Houston and in Texas
Just how frequently do car accidents occur in Houston and in Texas, and how and where do these collisions happen? According to the Texas Department of Transportation, the following are some of the notable traffic crash statistics from 2021:
Traffic fatalities in Texas roadways are on the rise, with an increase in deadly collisions by more than 4 percent between 2020 and 2021 alone;
In 2021, almost 240,000 people were injured in traffic crashes, while nearly 20,000 people sustained serious nonfatal injuries in Texas car accidents, and nearly 2,300 people were killed in collisions;
More than half (just over 51 percent) of all traffic deaths occur in rural areas of Texas;
Single-vehicle collisions in Texas that involved running off the road accounted for a total of 1,550 fatalities in 2021, which was approximately 35 percent of all fatal traffic injuries in Texas;
More than 1,000 people were killed in intersection collisions in Texas in 2021, including T-bone or side-impact crashes, red light running collisions, and stop sign running accidents;
More than 600 people died in head-on collisions in Texas, which are frequently caused by intoxicated driving, fatigued driving, and distracted driving;
About 46 percent of Texas vehicle occupants who are killed in collisions were not properly restrained with a seatbelt or child safety seat at the time of the crash;
More than 500 motorcyclists were killed in collisions in 2021, and about 45 percent of them were not wearing helmets at the time of the collision;
Total of 1,077 people died in collisions caused by a drunk driver in Texas in 2021, which represents 24 percent of all deaths in traffic accidents;
Drunk driving collisions occurred most often between 2:00 a.m. and 2:59 a.m.;
Distracted driving resulted in a total of 433 identified traffic deaths in 2021; and
Pedestrians are commonly injured in car accidents in Texas, and 824 pedestrians sustained fatal injuries in collisions in 2021, and 90 bicyclists suffered deadly injuries.
Houston Auto Insurance Claims Versus Car Accident Lawsuits
After a car accident in Houston, it can be difficult to know whether you should immediately file an auto insurance claim or if you should be thinking about filing a lawsuit. If you do move forward quickly with an auto insurance claim, it can also be difficult to know the best method for seeking a payout from the auto insurer, and how to negotiate a reasonable settlement offer. Generally speaking, since Texas is an at-fault or a "tort" state, motorists who suffer injuries in collisions have auto insurance options, and they may be able to sue the at-fault driver.
In an at-fault or tort state, it is often possible to choose between filing a first-party insurance claim (which is a claim through your own auto insurer) or a third-party claim (which is a claim through the at-fault driver's insurer). There are advantages and limitations to each approach. With a first-party claim, you may be able to have the case resolved more quickly and to receive a faster settlement offer, but you will have to pay your deductible up front. If you file a third-party claim through the at-fault driver's auto insurer, your claim could take more time, and your recovery could be limited due to auto liability coverage limits. Whether you are negotiating with your own insurer or the at-fault driver's insurance company, you should remember that insurance companies have a duty to investigate and settle claims in good faith. A Houston auto accident lawyer can help you to negotiate a reasonable settlement offer based on the insurance coverage limits and what may be available to you through the auto insurance company.
What are liability coverage limits? Under Texas auto insurance law, a motorist is required to carry $30,000 in liability coverage for one person in a collision, $60,000 for two or more people in a collision, and $25,000 in property damage coverage. When a driver causes a very serious accident, or when a driver injures multiple people in a single crash, those coverage limits may be insufficient to cover the losses of the parties injured in the collision. Under these circumstances, it may be necessary to file a lawsuit.
Who is Liable for a Houston Car Accident?
Liability for a car accident will depend upon the specific circumstances in which a collision occurred. Accordingly, it is important to have a Houston car accident lawyer evaluate your case to determine who may be responsible for the crash and who you may be able to sue if you decide to file a lawsuit. Depending upon the case, you may be able to name more than one party as a defendant in a lawsuit. The following are types of parties who frequently are liable for car crashes in Houston:
Drivers of other automobiles involved in the accident;
Motorcyclist involved in the accident;
Bicyclist involved in the accident;
Employer of one of the other drivers who caused the crash;
Designer of a defective vehicle or one of its parts;
Manufacturer of a defective vehicle or one of its parts;
Retailer or seller of a defective vehicle or one of its parts;
Owner of the property where the crash happened;
Mechanic who worked on a car involved in the accident; or
Pedestrian who negligently stepped in front of a vehicle or otherwise played a role in causing the collision.
Most Common Causes of Car Accidents and Injuries in Houston
The parties who may be liable in a Houston car accident, including the parties who are commonly at fault and cited above, are often responsible for collisions for some of the following reasons:
Distracted driving, which may include talking or texting on a cell phone, or engaging in other distracting behaviors while driving like eating or grooming;
Intoxicated driving, such as drunk driving after consuming alcohol or drugged driving as a result of using a controlled substance or an intoxicating prescription or over-the-counter medication;
Aggressive driving, which can take many forms but often involves speeding, tailgating or following too closely, weaving between cars, or unlawful passing;
Road rage, such as intentionally sideswiping a car, intentionally tailgating a vehicle to force it to speed up, or intentionally trying to force another driver off the road;
Inclement weather, like heavy rains or fog that necessitate more careful driving;
Hazards in the roadway, like debris after a storm or a flash flood, or significant potholes or road damage that have gone unrepaired;
Negligent vehicle maintenance, which may result in brakes or steering not working properly, the engine stalling out, or other serious issues that can lead to a collision; or
Vehicle defects, such as defective steering or defective braking.
What Should I Do After a Car Accident in Houston?
After a car accident in Houston, you will want to take steps to ensure that you have the documentation and evidence you need to obtain the compensation you deserve. You should take the following steps after any car collision in Houston:
Take photographs at the scene of the accident;
Get contact information for witnesses;
Obtain names, contact information, and insurance details for other drivers involved in the accident;
See a doctor as soon as possible;
Report the accident to your own auto insurance company, but provide only basic facts until you have spoken with an attorney; and
Hire an auto accident attorney in Houston to help you with your case.
How Much Time Will I Have to File a Car Accident Claim in Houston?
Under the Texas personal injury statute of limitations, most car accident lawsuits must be filed within two years from the date of the collision. Since many injury victims will file insurance claims first, it is critical to watch the clock since insurance claims can take quite a while. If you fail to file your lawsuit within two years from the date of the crash, your claim could become time-barred. Do not wait to get in touch with an attorney to ensure that your lawsuit is filed on time.
Contact a Auto Accident Lawyer in Houston for Help With Your Case
Getting hurt in a car accident can result in substantial medical bills, lost wages due to your inability to work, physical and mental pain and suffering, and other significant losses. If you believe that another person or entity was responsible for the car accident in which you were injured, it is critical to seek advice from a car accident attorney in Houston who can speak with you about your case and can provide you with more information about your options for seeking financial compensation. Whether you need assistance negotiating with an auto insurer for a reasonable payout or you require counsel as you file a car accident lawsuit, our firm is here to help. Do not hesitate to get in touch with a dedicated and aggressive Houston auto accident lawyer at The Stano Law Firm. Contact us today to discuss your case and to get started on your claim for compensation.
CASES WE HANDLE
Free Consultation
Client Stories
Easily the best law firm in all of Houston. If you want to go somewhere that treats you like a priority and gets the job done. Then Stano is the man to see!
- Thomas Cowart
view All Testimonials