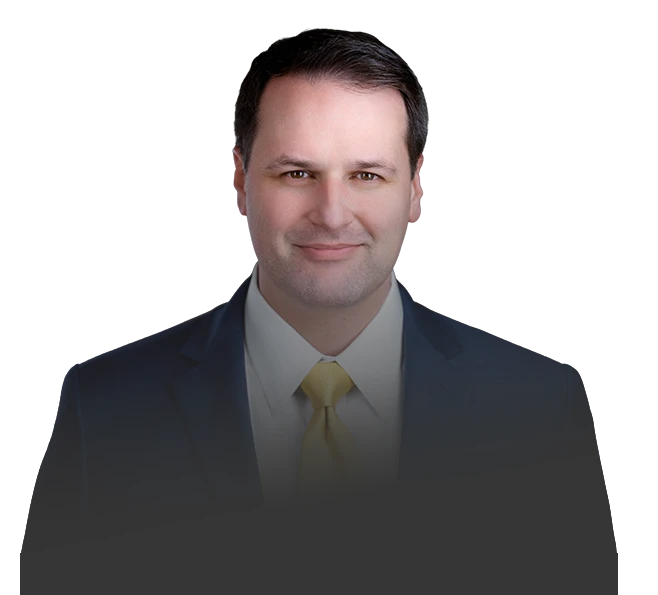 Former

Texas Prosecutor

Millions

Recovered

Great

Customer Service
Dedicated
Houston Personal Injury Lawyers
Nobody expects to get hurt in an accident or as a result of another party's negligence or bad act. However, personal injuries happen more frequently than most of us like to think about, and they often result from someone else's careless or reckless behavior. Whether you are driving on a road or highway in Texas, shopping at a retail store, enjoying a meal at a restaurant, at work, or taking a walk in your neighborhood, you should be able to expect that other people will not behave in ways that will result in preventable injuries. Yet motorists, property owners, and many other parties can act in careless and dangerous ways that put other people at risk of serious harm. If you or someone you love suffered an injury in an accident and you believe another party is at fault, you should get in touch with a Houston personal injury lawyer who can help you. At The Stano Law Firm, we are committed to serving Texans in a wide range of personal injury cases and wrongful death cases.
What is a Personal Injury?​
The term "personal injury" is a broad one that encompasses various types of injuries that can affect a person and cause harm. According to the Cornell Legal Information Institute (LII), personal injury law includes "every variety of injury to a person's body, emotions, or reputation," and personal injury lawsuits typically arise under theories of negligence, strict liability, or intentional wrongs or intentional torts. The American Bar Association (ABA) explains that personal injury law is sometimes known as tort law, and it is "designed to protect you if you or your property is injured or harmed because of someone else's act or failure to act."
Getting the Facts About Personal Injuries in Houston
What do you need to know about personal injuries, including common types of harm and how they occur? The following facts and figures come from the National Safety Council (NSC):
More than 200,000 preventable fatalities occur in the U.S. every year;
More than 55 million people sustain nonfatal injuries in the U.S. annually;
Personal injuries cost approximately 1,158.4 billion in a given year;
Personal injuries and fatalities occur in a range of locations, with more than 56 percent of all fatal injuries occurring in home settings, more than 21 percent in public settings, and more than 20 percent in motor vehicle accidents, and about 10 percent in workplaces; and
Risky behaviors commonly cause injuries and fatalities, including drug and alcohol use, and hazardous driving behaviors like speeding and failing to wear a seat belt.
Types of Houston Personal Injury Cases Our Firm Handles
At The Stano Law Firm, we represent clients in many different types of personal injury cases, including but not limited to the following:
If you have sustained injuries and you believe another party could be responsible, it is important to have a personal injury attorney in Houston evaluate your case to determine whether you may be eligible to file an injury claim.
Steps to Take After a Personal Injury in Houston
What should you do after you have sustained a personal injury in order to preserve your ability to obtain financial compensation in a lawsuit or insurance claim? The specific steps that you will need to take will depend upon the type of accident or circumstances in which your injury occurred. Generally speaking, however, the following steps will be important for any type of personal injury case that you plan to file:
Document the scene where the injury occurred. While some injuries may be so severe that documenting the scene is impossible, if you are able to do it, you should take photographs of the area where you sustained the injury. You should capture images of the specific area where the injury occurred, as well as a longer shot that depicts the broader area. It is also important to take pictures of your injuries for documentation.
Identify witnesses and ask for contact information. You may need to seek information from witnesses to help support your version of the events when you file a claim for compensation.
Seek medical attention as soon as possible. Even in accidents where you might not think that you have a serious injury that requires immediate attention from a health care provider, it is critical to keep in mind that many types of injuries do not immediately have obvious signs and symptoms. In some cases, signs of serious and potentially catastrophic injuries like traumatic brain injuries (TBIs) or spinal cord injuries (SCIs) may not show up immediately, but they are much more likely to be treatable with immediate medical care.
Get in touch with a personal injury lawyer who can help. For next steps in your case, whether it is speaking with the insurance company or moving forward with a claim, you will want to have an experienced personal injury lawyer on your side who can guide you through the legal process.
Should I File an Insurance Claim or a Lawsuit?​
You may be wondering whether you should file an insurance claim or a lawsuit after a personal injury. It will depend upon how your injury occurred and the general circumstances surrounding your case. Many auto accident injuries, including injuries arising out of car and truck accidents, trucking and all motor vehicle collisions, will begin with an insurance claim. However, other types of personal injury cases may begin with a lawsuit. Your Houston personal injury attorney can provide you with more details after assessing the particular facts of your case.
Common Damages in Houston Personal Injury Lawsuits
In a personal injury case in Houston, an injured claimant or plaintiff usually can be eligible to seek compensatory damages. The category of compensatory damages is for compensating a victim for their losses, and compensatory damages include both economic and noneconomic damages under Texas law. Here is how the statute defines each of those types of compensatory damages:
Economic damages "means compensatory damages intended to compensate a claimant for actual economic or pecuniary loss," and common examples include damages to cover the cost of hospital and other medical bills, or lost wages; and
Noneconomic damages "means damages awarded for the purpose of compensating a claimant for physical pain and suffering, mental or emotional pain or anguish, loss of consortium, disfigurement, physical impairment, loss of companionship and society, inconvenience, loss of enjoyment of life, injury to reputation, and all other nonpecuniary losses of any kind other than exemplary damages."
What are exemplary damages? In some cases, an injured person may be able to seek exemplary damages, which are also commonly known as punitive damages. Texas law defines exemplary damages as "any damages awarded as a penalty or by way of punishment but not for compensatory purposes." In other words, exemplary damages are intended to punish a defendant for especially harmful or reckless behavior.​
Proportionate Responsibility in a Houston Personal Injury Lawsuit: What is It and How Can It Affect Your Case?​
What will happen if you are partially at fault for your personal injury, but another party is also to blame? Many states have laws that discuss this issue in terms of "comparative fault" or "contributory negligence," or some version of those terms. In Texas, it is known as "proportionate responsibility." In short, under Texas's proportionate responsibility law, a plaintiff or claimant can still recover damages as long as they are not more than 50 percent at fault for their injuries. As long as an injured person is 50 percent or less at fault, they can recover damages by filing a claim, but their damages award will be reduced by their portion or percentage of fault. Once an injured person is 51 percent or more at fault, however, they will be barred from recovery.
Statute of Limitations for a Houston Personal Injury Claim
Most personal injury lawsuits in Texas must be filed within 2 years from the date of the injury with limited exceptions. You should seek advice from an accident lawyer as soon as possible to ensure that you file your claim on time. If you do not file a lawsuit within that two-year window, your claim can become time-barred.​
Contact the Best Personal Injury Law Firm in Houston​
Were you injured in an accident, or did you recently lose a loved one because of another party's negligence or intentional wrongdoing? You could be eligible to file a claim in order to seek financial compensation for your losses while holding the at-fault party accountable for the harm they have caused. Personal injury cases are often extremely difficult for the plaintiff to focus on when pain and suffering, and the frequency of medical care, are so constant. Yet our personal injury attorneys in Houston want to emphasize how important it is to consider a claim when you are facing significant losses because of another person's carelessness. 
While it might seem impossible to think about moving forward with a lawsuit when you have doctor's appointments and are focusing on physical and mental recovery, you should remember that a lawsuit may provide you with the compensation you need to cover your health care costs and to make up for wages you have lost due to your disabling injury. Are you wondering, "where do I find a personal injury lawyer in Houston?" Contact the best personal injury lawyer in Houston at The Stano Law Firm today for more information about how we can assist you.
CASES WE HANDLE
Free Consultation
Client Stories
Easily the best law firm in all of Houston. If you want to go somewhere that treats you like a priority and gets the job done. Then Stano is the man to see!
- Thomas Cowart
view All Testimonials