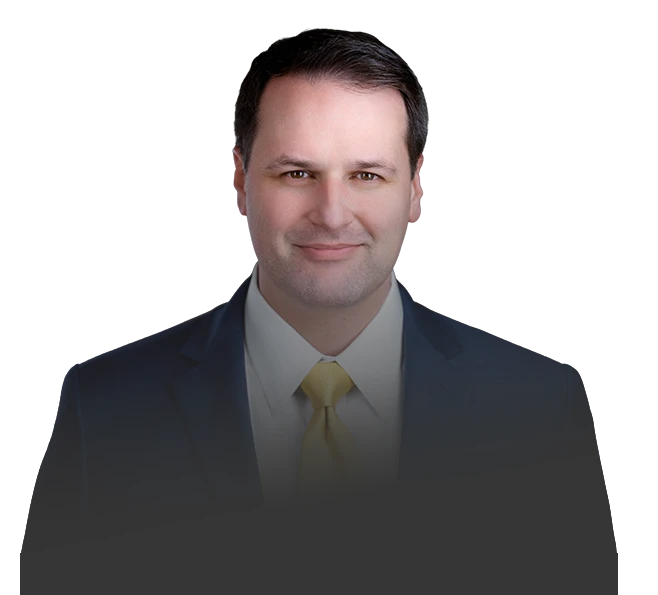 Former

Texas Prosecutor

Millions

Recovered

Great

Customer Service
Dedicated
Houston Motorcycle Accident Attorneys
Houston is a beautiful place to experience on a motorcycle. Unfortunately, if you are in an accident while out on your back, it can change your life in an instant. As a biker, you have a much higher risk of sustaining a severe injury, or even death, than other motorists involved in a crash. If you or someone you love has been hurt and another person's negligence caused the crash, you may be entitled to recover your medical expenses, lost income, and other losses. Our Houston motorcycle crashes lawyer can help you claim the full settlement you deserve.
How Can a Houston Motorcycle Accident Attorney Help with Your Case?
A serious motorcycle accident can change your life forever. You may be unable to support yourself or even perform your daily activities. The last thing you need to worry about is a complex legal battle with an insurance company that does not prioritize your health and well-being.
An experienced motorcycle accident lawyer in Houston can help you through the process of filing a claim so you obtain the full and fair settlement you are entitled to. Although you are not required to work with an attorney when filing a claim, you have a much better chance of obtaining the maximum compensation you need if you do. When working with a lawyer while filing your motorcycle accident claim, they will:
Provide the legal advice, sound guidance, and personal attention you need
Conduct an independent and thorough investigation into the accident and collect and preserve evidence
Identify all liable parties so you can exhaust all avenues when obtaining compensation
Correctly evaluate the total losses you suffered
Reach out to experts for testimony that can serve as evidence and strengthen your claim
Negotiate with the insurance company on your behalf so you obtain the fair compensation you deserve
In some instances, insurance companies refuse to negotiate fairly. When this is the case, a lawyer will not be afraid to take your case to court and represent you during trial. However, this happens in very few motorcycle accident cases.
What is Your Houston Motorcycle Accident Case Worth?
No one can determine how much your motorcycle accident case is worth without first fully evaluating the facts of your case. The value of any personal injury claim will depend on many factors. Still, there are some guidelines you can use to estimate how much your case may be worth. These include:
The nature and severity of the injuries you suffered
The circumstances surrounding the accident
Whether you share any fault for the collision
Any failure to receive prompt medical treatment for your injuries
The amount of insurance coverage available
Your ability to return to work
The extent to which your current and future quality of life will be affected
If you are successful with your case, you can receive monetary damages from the liable party for any loss you suffered. Losses in personal injury cases are divided into economic and non-economic damages. Economic damages are those that have a concrete dollar value, while non-economic damages do not. Many people do not know how to evaluate non-economic damages because it is difficult to place a dollar value on things such as your physical pain and emotional distress. A lawyer will know the formulas to use to ensure you receive the maximum damages you are entitled to. The most common types of damages in motorcycle accident claims include:
Current and future medical expenses
Lost wages, bonuses, vacation pay, sick pay, and other employment benefits you would have received had you been able to return to work after the crash
Diminished earning capacity if you cannot return to the same line of work in the future because of your injuries
Loss of enjoyment of life
Emotional distress and mental anguish
Permanent scarring or disfigurement
Property damage
If the person who caused your accident acted maliciously or with wanton disregard for your safety, you may also be awarded punitive damages, also known as exemplary damages in Texas. These damages are rarely awarded, as they are not meant to compensate you for your losses, but punish the liable party for grossly reckless behavior.
Common Injuries Sustained in Motorcycle Crashes in Houston
According to the Texas Department of Transportation, a motorcyclist is killed on the roads in Texas every day. Bikers simply do not have the same protection as occupants of passenger vehicles. They do not have a steel frame surrounding them, or even safety features such as seat belts. Even when motorcyclists survive a crash, they will sustain some of the worst injuries. These include:
Multiple broken bones, which often require extensive surgery and physical rehabilitation to repair
Neck injuries
Back injuries
Amputations, either accidental or surgical because a limb could not be saved
Traumatic brain injuries
Catastrophic injuries, such as paralysis
Internal injuries
Burns, which can cause permanent scarring and disfigurement
Road rash, which can include complications such as infection
Insurance companies often try to minimize the severity of an accident victim's injuries so they can pay a smaller settlement. A motorcycle accident lawyer in Houston will know how to hold the insurer responsible for paying the fair damages you deserve.
Common Causes of Motorcycle Accidents in Houston
The majority of motorcycle accidents happen because other motorists fail to see the biker. Motorcycles are much smaller and narrower than other vehicles. Drivers of passenger cars are also accustomed to watching for larger vehicles and trucks, but they are not as used to watching for motorcycles. This is no excuse for causing an accident, as all motorists must watch for all vehicles on the road.
Perhaps not surprisingly, intersections are particularly dangerous for bikers. They are, in fact, one of the most common sites for motorcycle accidents. In 2019, 30 percent of motorcyclist fatalities occurred in accidents that happened in an intersection. A driver may fail to see a motorcyclist approaching the intersection from the opposite direction and make a left turn, crashing into the biker. Or, a driver may see the motorcyclist, but misjudge the speed or distance of the biker.
Dooring is another very common cause of motorcycle accidents. Dooring occurs when a driver or passenger of a larger vehicle opens the door of a parked vehicle into the path of a motorcyclist. These accidents often happen in parking lots or when cars are parked parallel along the side of the street.
Other causes of motorcycle accidents include road hazards, road conditions, drunk driving, distracted driving, and speeding.
The Time Limit to File a Motorcycle Accident
While you can claim compensation for your injuries after a crash, there are several steps you need to take to protect your case. One of them is to file your claim before the statute of limitations, or time limit, expires. The statute of limitations on motorcycle accident claims in Texas is two years from the date of the crash. If you do not file your claim within this time, you will lose the right to claim any compensation at all.
There are a few exceptions to the statute of limitations. However, they are limited and only apply when there are extraordinary circumstances surrounding the accident or your injuries. It is for this reason it is also critical to speak to a Houston motorcycle accident lawyer as soon as possible after any accident.
Proving Negligence After a Motorcycle Accident
Another important step of your case is to prove that another motorist was negligent, or careless. This is not an easy task, particularly when you are recovering from serious injuries. A motorcycle accident attorney in Houston will examine many sources of evidence, including footage from a dash cam or your helmet cam, medical reports, police reports, damage to any vehicle involved, statements from eyewitnesses, and photos from the accident scene.
The above types of evidence are fairly easy to obtain. To obtain a police report, for example, you simply have to request it. However, there are other types of evidence that are easier for lawyers to obtain.
For example, expert testimony may be necessary to prove your case. A lawyer will have a network of experts they can reach out to and obtain it. If you cannot return to the same line of work, for instance, a lawyer may reach out to a vocational expert that can testify to that fact. A lawyer can also subpoena certain evidence that can help with your case. If the driver who hit you, for example, was texting at the time, a lawyer can subpoena their cell phone records to prove that fact.
Call Our Motorcycle Accident Lawyer in Houston for a Free Case Review
Motorcycle accidents are some of the worst crashes on the road and if you have been hurt, your injuries will not only impact you, but in the future, as well. At The Stano Law Firm, our Houston motorcycle accident lawyer is passionate about helping accident victims obtain the fair compensation they need during one of the most difficult times of their life. We can put our experience to work for you, too. Call us now at (832) 777-0390 or contact us online to schedule a free consultation and to learn more about your legal options.
CASES WE HANDLE
Free Consultation
Client Stories
Easily the best law firm in all of Houston. If you want to go somewhere that treats you like a priority and gets the job done. Then Stano is the man to see!
- Thomas Cowart
view All Testimonials