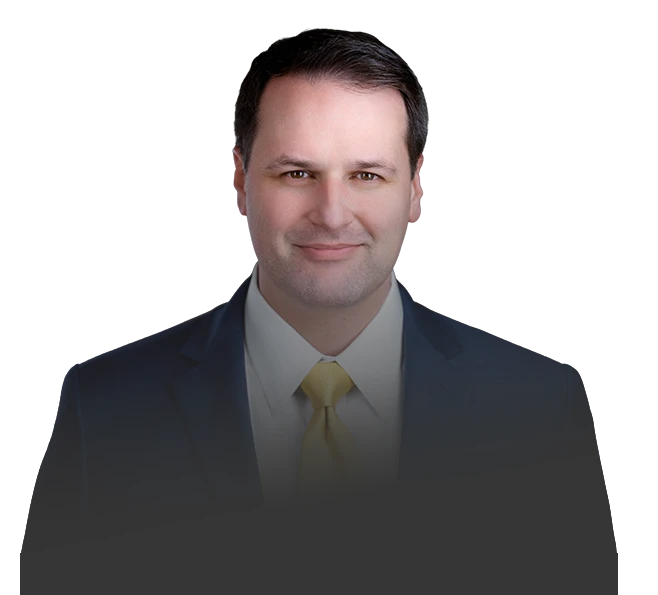 Former

Texas Prosecutor

Millions

Recovered

Great

Customer Service
Dedicated
Truck Accident Lawyer Serving Houston
Large truck crashes cause serious and deadly injuries in Houston. Whether you were injured yourself in a collision and need help with a personal injury lawsuit, or a loved one sustained fatal injuries in an accident, one of our Houston truck accident lawyers can evaluate your case for you today. An advocate at The Stano Law Firm can provide you with more information and can begin working with you on your claim.
Getting the Facts About Truck Accidents in Houston
Trucking collisions do not occur nearly as frequently as crashes involving only smaller passenger vehicles, but truck accidents tend to be deadlier. According to the Insurance Institute for Highway Safety (IIHS) and the Highway Loss Data Institute (HLDI), collisions with passenger cars involving semi-trucks or 18-wheelers often result in fatal injuries due to the weight, size, and ground clearance of large trucks. Indeed, as the IIHS and HLDI explains, "the main problem is the vulnerability of people traveling in smaller vehicles" since semi-trucks "often weight 20-30 times as much as passenger cars and are taller with greater ground clearance, which can result in smaller vehicles underriding trucks in crashes." What else do you need to know about truck accidents in Houston? Consider some of the following facts and figures from the IIHS and HLDI, as well as from the National Safety Council (NSC):
Large truck injury and fatality rates have risen in recent years, with more occupants of smaller passenger vehicle suffering life-threatening and deadly injuries in collisions;
Total of 4,014 people were killed in large truck accidents in 2020, and nearly 70 percent of those people were occupants of cars and other types of passenger vehicles, while only about 15 percent were large truck occupants;
Pedestrians and bicyclists are also at risk of severe and deadly injuries in collisions with semi-trucks, and in 2020, pedestrians, motorcyclists, and bicyclists accounted for about 16 percent of all fatalities;
Nearly 55 percent of deadly large truck crashes happen in rural areas, while about 45 percent occur in urban areas;
Nearly three-quarters of large truck collisions occur on non-interstate roads (about 73 percent), while more than one-quarter of these crashes happen on interstates (about 27 percent);
Nearly 64 percent of all fatal semi-truck accidents happen during daytime hours, while about 37 percent occur after dark;
Almost half of all deadly large truck collisions occur between the hours of 6 a.m. and 3 p.m., which is notable since most traffic collisions that do not involve trucks occur at dusk or after fark;
Majority of all large truck wrecks happen outside work zones; and
Most semi-truck crashes happen during the week (as opposed to the weekend), which is notable since a higher rate of traffic collisions involving only passenger vehicles occur on Saturdays and Sundays.
Common Causes of Houston Truck Accidents
Truck accidents have many different causes, which often involve another party's negligence. Examples of common causes of Houston trucking collisions include:
Truck driver error, such as fatigued or distracted driving;
Improperly loaded or overloaded trailer;
Hazardous conditions;
Truck defect;
Truck jackknifing accident; or
Tire blowout.
There are various causes of truck collisions, and sometimes a crash may have more than one cause.
Who is Liable for a Houston Truck Accident?
Many different parties can be liable for truck crashes in Houston, and often it may be possible to file a lawsuit against more than one party. Liability will depend upon causation, and who is at fault or otherwise responsible for the crash. Examples of parties who could be liable include but are not limited to:
Truck driver;
Truck driver's employer;
Owner of the truck;
Company that loaded the trailer;
Designer or manufacturer of one of the truck's parts;
Retailer who sold the truck or one of its parts;
Mechanic; or
Property owner of the premises where the collision occurred.
Injuries in Houston Trucking Collisions
At The Stano Law Firm, we represent clients in a wide range of injury cases resulting from large truck accidents. While injuries can vary depending upon the specific circumstances of the collision, the following are some of the most common types of injuries in truck accident cases:
Traumatic brain injuries (TBIs);
Traumatic amputations;
Internal bleeding and organ damage;
Spinal cord injuries (SCIs);
Back and neck injuries;
Facial lacerations; and
Disfigurement.
How Much Time Do I Have to File a Trucking Collision Claim in Houston?
When you have been injured in a truck accident or you have lost a loved one in a truck accident, it is critical to keep track of the timeline for filing your claim. To be clear, truck accident cases have a statute of limitations, which is a strict time window in which you can be eligible to file a lawsuit. Once the clock on the statute of limitations runs out, the claim becomes time-barred under Texas law.
What is the statute of limitations for most truck accident lawsuits in Houston? In both personal injury and wrongful death cases arising out of truck crashes, there is a two-year statute of limitations under Texas law. However, it is important to know that the statute of limitations will usually start ticking at different points for personal injury and wrongful death lawsuits. For a personal injury case, the clock will start to tick on the date of the accident. For wrongful death lawsuits, the statute of limitations will start to tick on the date of death. Sometimes these dates are the same if a person sustains fatal injuries in a trucking crash and succumbs immediately to those injuries. Under other circumstances, however, a person might suffer life-threatening injuries that result in weeks, months, or even longer in the hospital even though those injuries ultimately cause the person's death.
Wrongful Death Versus Personal Injury Claims in Houston Large Truck Crashes
Wrongful death lawsuits and personal injury lawsuits are closely related. A personal injury lawsuit is a claim filed by the injured person. However, when a truck accident results in fatal injuries, the deceased person cannot file a claim on their own behalf. In these kinds of cases, another party that may include a surviving spouse, surviving child, or surviving parent of the deceased may be eligible to file a wrongful death lawsuit. In filing a wrongful death claim, that party will metaphorically step into the shoes of the deceased in order to seek compensation from the at-fault or otherwise responsible party.
Tips to Avoid a Semi-Truck Crash in Houston
While motorists in passenger vehicles should never have to worry that they will be injured in a collision caused by a negligent truck driver or due to a safety issue caused by a trucking company or other party who worked on a truck, these collisions do happen and they are often deadly. What steps can car and light truck drivers take to avoid a collision? Consider some of the following tips from our Houston truck accident attorneys:
Never pass an 18-wheeler on the right if you can avoid it, recognizing that passing on the driver's side on the left side is significantly safer because of the smaller blind spot on this side of the truck;
When you are passing a large truck, do it as quickly as possible
Know that if you cannot see a truck driver in their side mirror, then they cannot see your car or SUV approaching;
Leave a greater following distance behind a truck than the space you think is necessary behind a smaller passenger vehicle, recognizing that it takes a lot longer for a truck driver to come to a stop and recognizing the risk of an underriding collision;
Be careful whenever you are behind a truck that is turning since 18-wheelers need a lot more room to turn, take very wide turns, and truckers do not have a significant amount of visibility; and
Avoid all dangerous driving behaviors yourself that could lead to a collision, including distracted driving, aggressive driving, and intoxicated driving.
Contact a Truck Accident Attorney in Houston Today
If you were injured in a large truck crash, or if you lost a loved one in an 18-wheeler accident, it is important to get in touch with a trucking accident lawyer in Houston who can speak with you today about your case. These types of crashes can be devastating, especially since they often result in life-threatening and deadly injuries. Much too often, people lose loved ones in wrecks involving semi-trucks due to the size and weight of these commercial vehicles. While it may be difficult to think about moving forward with a lawsuit when you are dealing with debilitating injuries or grieving the loss of a loved one, it is critical to remember that you will only have a limited amount of time to file your lawsuit, and compensation can be essential for moving forward with your life. 
One of our experienced Houston truck accident lawyers can learn more about your case today and provide you with options for filing a claim. Contact The Stano Law Firm to learn more about how we can help you with your case.
CASES WE HANDLE
Free Consultation
Client Stories
Easily the best law firm in all of Houston. If you want to go somewhere that treats you like a priority and gets the job done. Then Stano is the man to see!
- Thomas Cowart
view All Testimonials