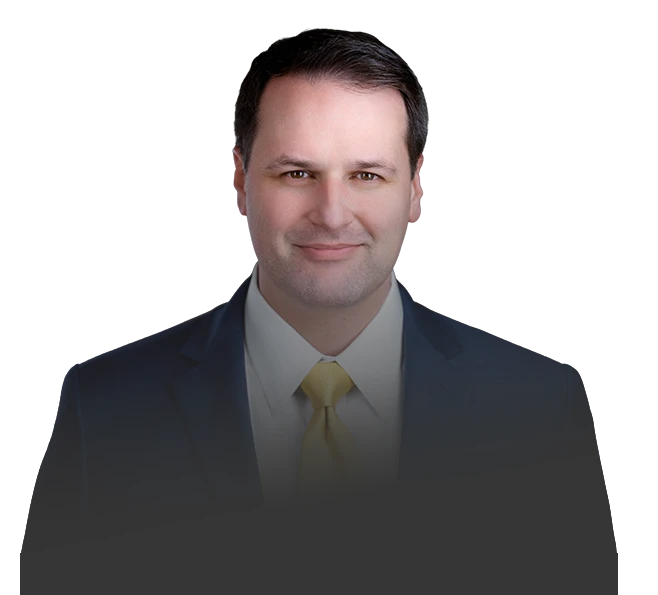 Former

Texas Prosecutor

Millions

Recovered

Great

Customer Service
Houston
Slip and Falls Attorney
Exceptional Slip-and-Fall Lawyer Serving Houston Residents​
Everybody falls at one time or another, but most people can get back on their feet relatively unhurt. Sadly, some people suffer serious injuries when they fall, and they end up with massive medical bills to treat their injuries. Even worse, many cannot work, sleep, or spend time with their families because of the pain they are in.​
At The Stano Law Firm, we know how to hold property owners accountable when a hazard on their property injures you. We can immediately begin collecting evidence for your case and analyzing whether the property owner used sufficient care to keep the premises safe. If you would like to learn more about these types of premises liability claims, contact our Houston slip-and-fall attorney for a consultation.
Watch Out for These Slip and Fall Hazards in Houston​
Various hazards underfoot can send a pedestrian tumbling. Some of the more common reasons for falls include:​
Trash
Debris
Spilled liquids
Condensation
Ice
Torn or worn carpets
Mopped or waxed floors
Uneven stairs
Missing banisters
Glare or poor lighting
​Our clients have slipped inside or outside, and they suffer serious injuries regardless of where the accident happens.​
Injuries You Can Sustain from a Houston Slip and Fall​
People of any age can be injured in a slip and fall. Some fall on the floor, while others might tumble down a staircase or fall from a higher level to the ground. Most injuries are suffered when impacting the ground, but some people also hurt themselves trying to avoid the fall in the first place. We have assisted those with medical bills to treat:
Fractures. You might crack your skull or break ribs, limbs, or facial bones in a fall.
Soft-tissue injuries. Many people suffer sprains, strains, muscle tears, or contusions when wrenching themselves to avoid falling.
Head injuries. You can suffer a traumatic brain injury or permanent brain damage when you collide with the ground.
Neck injuries. Common neck injuries include whiplash, compressed nerves, or cervical fractures.
Back injuries. Serious back injuries affect the ribs, vertebrae, and discs. You might end up with constant back pain or even spinal cord damage, which can lead to paralysis.
​Property Owner Duties in a Houston Slip and Fall​
Property owners in Texas are not required to 100% guarantee that no one will slip on their property. Instead, they need to fulfill certain duties, which depend on your "status" or reason for being on the property:
Invitee. You enter the property with the consent of the owner for mutual benefit. A classic example is a customer at a store. Generally, the premises owner must inspect their property to find dangers and either fix them or warn invitees of them.
Licensee. You enter the property with the owner's permission for your own benefit. Someone visiting or handing out campaign literature are examples. A property owner has a duty to fix dangers they know of or warn licensees of them. However, the owner typically doesn't need to inspect the property to find hazards.
Trespasser. You do not have permission to enter or stay. The owner owes you no duty of care if they don't know you are on the property.
For example, imagine you slip on liquids in the grocery store aisle. Because you are a customer, the store owes you the highest level of care. The property owner is legally liable for the accident if a staff member spilled the liquids or if staff didn't regularly check the aisles for hazards. They also are liable if they knew about the spill but didn't clean it up in a reasonable amount of time or warn customers of it.​
What about Children who Trespass?​
Texas law provides greater protections to children who are trespassing, because our state recognizes that young children don't yet know that they shouldn't wander onto someone's property without permission.​
If an attractive nuisance draws a child to the property, then the owner can be responsible for a slip and fall accident. Some nuisances include hot tubs, swimming pools, tree houses, and similar objects that don't appear naturally.​
A common example involves a child who wanders onto someone's property to look at a swimming pool. The child slips on a loose tile and falls into the pool, drowning. In this example, the property owner might be on the hook for wrongful death.
This is a complicated area of law. The child must be 15 or younger; a 16-year-old is not afforded extra protection.
It's Important to Gather Solid Evidence for Your Houston Slip and Fall Claim
One challenge with slip and fall cases is proving the dangerous condition existed which caused you to fall. You can't sue if you were clumsy and tripped over your own feet. Consequently, you'll need to prove that something caused you to slip.
Generally, the best piece of evidence is a photograph of the hazard. Take out your phone or ask a witness to photograph it. This way, the property owner can't quickly fix the hazard and blame you for the accident.
You should also try to identify as many witnesses as you can. They can also testify about the hazard and the pain you were in following the fall. Ask for their names, contact information (like a phone number), and where they live.
Ideally, you should also notify the property owner of your accident as soon as you can. This protects others from getting hurt. You will also want to get their insurance information to make a claim.​
Our Houston Slip and Fall Attorneys Have Years of Experience​
The Stano Law Firm has spent years representing injured accident victims. We know how to request compensation from the property owner and convince them that they have liability for an accident. We can bring slip and fall claims against all sorts of property owners:​
Shopping malls
Restaurants and bars
Hotels and motels
Apartment buildings
Workplaces
Office buildings
Grocery stores
Post offices and other public buildings
Schools and universities
Sports stadiums
Parking garages
​The centerpiece of a claim is requesting compensation to cover a victim's financial and non-financial losses. Our clients have received money for:​
Medical care and rehabilitation for their injuries
Future medical treatment for long-lasting or permanent disabilities
Lost income or lost wages, when they can't work
Diminished earning capacity when a victim can't return to a job
Property damage
Pain and suffering
Disability
Someone who has suffered a permanent head injury will probably receive much more than a person who only wrenched their back and experiences temporary pain. Schedule a consultation so we can dig into the details of your case. We can then provide an estimate of the amount of compensation you'll receive.
Pay Close Attention to The Statute of Limitations for Slip and Fall Claims in Houston​
The Texas statute of limitations gives accident victims only two years to file a slip and fall lawsuit. You don't want to go past this deadline. If you do, then you can lose the ability to sue the defendant for compensation. Sadly, we see many people fail to reach out to a slip and fall lawyer in Houston in time and forfeit their rights.​
Our Slip and Fall Attorneys in Houston Go the Extra Mile for Our Clients​
Unlike other firms, we don't simply sit back and wait for our clients to give us all the evidence we need to make a claim. Instead, we actively begin building cases from the ground up. For example, we might visit the accident scene ourselves to better understand the hazard that caused you to fall.
If you slipped in a store, surveillance video probably exists. It will show the hazard, when it first appeared, and when you fell on it. This evidence is extremely helpful. It might show that the property owner didn't inspect the property regularly even though there were business customers on the premises.
We can also interview witnesses to find out whether the property owner knew the hazard existed. If they did, they should have fixed it or warned you about it.​
Houston Slip & Fall FAQs​
Can You Receive Compensation if You Trip and Fall?​
Yes. The legal analysis is virtually the same. We want to know what caused you to trip. It might have been uneven floorboards, cords across the floor, or clutter on the floor. People suffer just as serious injuries when they trip.​
Will Anything Reduce My Compensation?​
Your own fault could. Under Texas law, your compensation could be reduced by your proportion of responsibility. If you are 35% responsible, then you'll receive 35% less from the defendants. And if you are more than 50% responsible, you won't receive anything.​
Can I afford Your Legal Services?​
Yes. The Stano Law Firm represents its clients on contingency. We will never charge you attorney's fees unless we win your case. That's our promise to our clients, which means there is no risk of reaching out to talk. If you choose to hire us, we agree to accept a portion of your settlement or court award as compensation for our services. You keep the rest. As you can see, this shifts all the risk to us; if we lose your case, we receive nothing.​
Hurt In a Slip and Fall? Call Our Houston Slip and Fall Lawyer for Help
Our attorney is standing by to help slip and fall victims in any way we can. Call or send us an online message to schedule a meeting.
CASES WE HANDLE
Free Consultation
Client Stories
Easily the best law firm in all of Houston. If you want to go somewhere that treats you like a priority and gets the job done. Then Stano is the man to see!
- Thomas Cowart
view All Testimonials