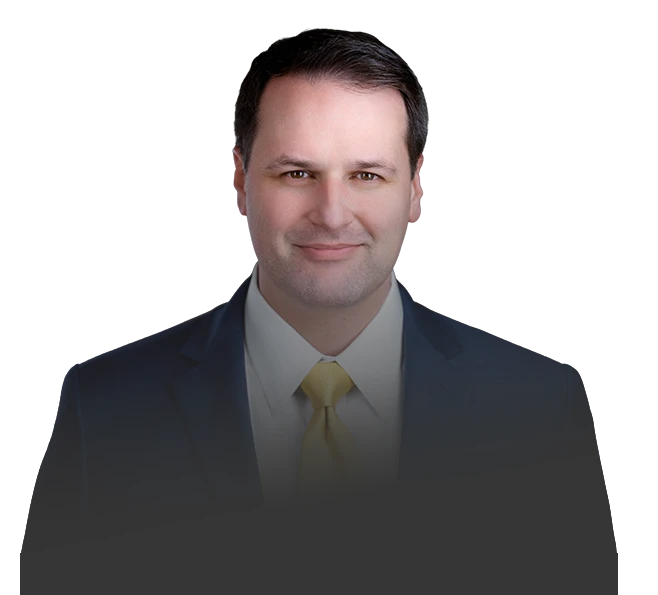 Former

Texas Prosecutor

Millions

Recovered

Great

Customer Service
Dedicated
Bus Accident Attorney in Houston
Buses play an important role in local and interstate transportation. Most of the time, buses are reliable and provide a convenient way for passengers to get to school and work, as well as to travel around the city and even further. Unfortunately, buses are no more immune to getting into an accident than other vehicles on the road. The only difference is that when a large bus is involved in a collision, the consequences are often catastrophic.​
Not only are the injuries much more serious after a bus accident, but the legal proceedings that follow are also more complex. There are often multiple liable parties involved in a bus accident, which can open up other avenues of compensation but also make obtaining it more challenging. If you have been hurt, a Houston bus accidents lawyer can help you overcome them so you obtain the full settlement you are entitled to.
Types of Buses Involved in Accident Claims​
When people think of bus accidents, they often think of the city buses that help commuters and other individuals get around town every day. While these types of buses can be involved in a crash, other types of vehicles can, as well. These include:
School buses
Private and charter buses
Regional carriers
Passenger vans
Shuttles
​There are many factors that make these vehicles so much more dangerous than others on the road. Like commercial trucks, buses are immense vehicles and they are also very heavy. The sheer force of a crash can result in some of the most catastrophic injuries. Additionally, passengers on a bus may not have the same protection, including seat belts, that they would have in a passenger vehicle. Some people even stand on buses, which can result in severe injuries if the bus is involved in an accident.
What to Do After a Bus Accident in Houston
If you have sustained serious injuries during a bus accident, your next steps could impact the rest of your life. You must prioritize your health while also protecting your legal rights. Keeping this in mind, below are the following steps to take after a bus accident:​​
Seek medical treatment: One of the first steps you take after a bus crash is seeking medical treatment for your injuries. Seeing a doctor will ensure that your injuries do not become any worse and can help you mitigate the risk of suffering from long-term complications. Seeking medical treatment will also document your injuries so you can prove the nature and severity of them.
Follow all medical advice: Once your doctor has outlined a treatment plan for you, it is important that you follow it. If you do not, the liable party will claim that you could have mitigated your injuries, or prevented them from becoming worse, if you had followed your doctor's instructions.
Keep your pass or ticket: If you used a bus pass or ticket on the day that you were hurt, put it in a safe place so you do not lose it. This is important evidence that can show you were on the vehicle on the day in question.
Take pictures and video footage: While still at the accident scene, it is important to take pictures and video footage. Take pictures of the accident scene as a whole, your injuries, and any other relevant information. For example, if another driver ran a red light and caused your crash, take a picture of the traffic light and the location of it relevant to the bus.
Take detailed notes: There are many important details you should write down after a crash. Note the type of bus you were on, the route you were taking, and where the accident happened on the route, and if the bus driver said anything immediately before or after the accident.
Do not post to social media: You may want to post about the accident on social media. While it is true that reaching out to friends and family members can be a great source of support, doing so on social media can greatly hurt your case. The liable party may take your posts out of context to show that you are not as injured as you are claiming you are.
Do not speak to the bus or insurance company: Shortly after the accident, the bus company, or the insurer that covers them, may contact you. It is important to redirect them to your Houston bus accident lawyer and to avoid speaking to them yourself. Again, they will take your words out of context to shield themselves from liability, or they may trick you into agreeing to a recorded statement or into signing a medical release. A lawyer will know the tricks insurers use and how to overcome them so you obtain the full settlement you deserve.
Document your losses: Memories will fade over time and you may not remember exactly what happened, or how your injuries affected your life. For this reason, you should fully document any loss you experienced. For example, you should not have to bear the cost of your medical expenses, so keep all invoices and bills you receive. Additionally, if you were an avid athlete before the accident but cannot participate afterwards, document this as a loss, too.
​Lastly, after any bus accident, it is critical that you speak to a lawyer who can help you obtain the full damages you are entitled to.
Common Causes of Bus Accidents in Houston
The majority of bus accidents in Houston are used by driver error. Still, these mistakes can be made by the driver of another vehicle, the bus driver, or a combination of the two. There are many common negligent acts bus drivers engage in that cause accidents and they include:​
Driving under the influence of alcohol or drugs
Drowsy driving
Making wide turns
Speeding
Improper lane changes
Distracted driving
Following other vehicles too closely
​Other drivers can also cause a very serious bus accident when they act carelessly. Some of the most common careless actions by other drivers are as follows:​
Following the bus too closely
Excessive speeding
Driving aggressively around the bus
Failing to notice warning lights or brake lights
Distracted or drunk driving
​Due to the fact that bus accidents are often caused by more than just one party, liability can rest with many people. This can make it challenging to identify all of the parties responsible so you can file a claim against each of them.
When are Bus Companies Liable for an Accident?
It is easy to assume that the party at fault for a bus accident is at the scene at the time of the accident, but that is not always true. Companies that own and operate buses can be held liable in certain instances if they acted negligently and that negligence caused or contributed to the crash. These negligent acts include:​
Negligent hiring practices, such as failing to check a driver's record before hiring them or hiring drivers who are unqualified for the job
Insufficient driver training
Failing to implement or enforce policies to combat distracted driving, substance abuse, and other actions that could cause a crash
Violating the hours of service rule
Failing to maintain the buses or repair them when necessary
​Owners and operators of buses may be a school, a private company, or a government entity. The liable party is very important to your claim. Not only will identifying the at-fault party allow you to file a claim against them, but it may also drastically affect your claim. For example, if you were hurt on a city bus, you likely have to file a claim against a government entity. In this case, you likely do not have nearly as much time to file your claim, and the process is vastly different from suing a private company.
Defective Bus Parts Cause Accidents
Just as you may be able to hold a bus owner or operator liable for your injuries, you may also be able to file a claim against a negligent manufacturer that was accountable for the crash. All manufacturers in Houston have a responsibility to make sure their products are free of defects so no one becomes hurt. Manufacturers of buses and bus parts also have a legal duty to make sure their products are safe. When a defective bus part causes a crash, the manufacturer can be held to blame. The most common types of defective parts that cause bus accidents include:​
Brake systems
Frames of buses
Tires
Fuel systems, including fuel tanks
Broken or unstable bus seats
Defective stop arms or lights on school buses
Articulating and pivoting joints
​Determining when a defective part caused a crash often involves a lengthy investigation. A Houston bus accident attorney can conduct this investigation so you can claim the full damages you deserve.
Our Bus Accidents Lawyer in Houston Can Provide Sound Legal Advice
If you have been injured while on a bus, you need sound legal advice. At The Stano Law Firm, our bus accident lawyers in Houston can answer all of your questions, prepare you for the process, and help ensure you receive the maximum damages you are entitled to. Call us now at (832) 777-0390 or contact us online to schedule a free consultation.
CASES WE HANDLE
Free Consultation
Client Stories
Easily the best law firm in all of Houston. If you want to go somewhere that treats you like a priority and gets the job done. Then Stano is the man to see!
- Thomas Cowart
view All Testimonials