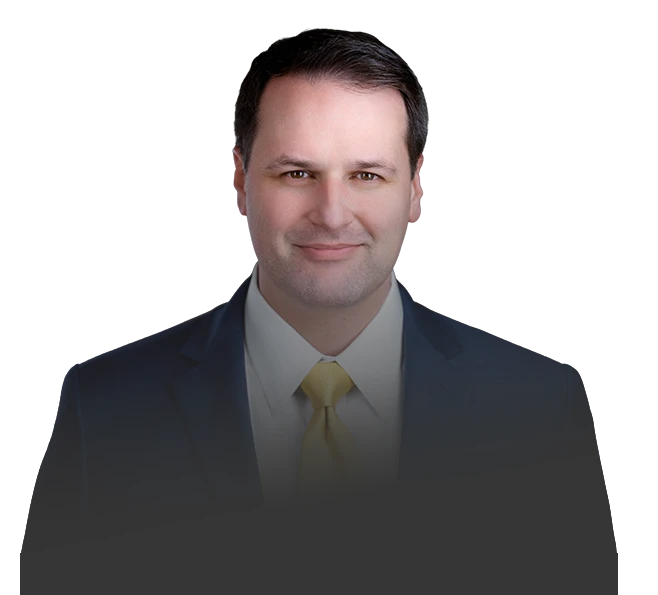 Former

Texas Prosecutor

Millions

Recovered

Great

Customer Service
Houston Work
Injury Lawyer
Houston's Top-Notch Work injury Lawyer​
According to the Bureau of Labor Statistics, 609 workers were killed in workplace accidents in Texas in 2019, and thousands more were injured. They worked in a variety of industries, including construction, transportation, and food service. Their injuries ranged from very minor sprains or strains to life altering disabilities.
​At The Stano Law Firm, we help injured workers get the compensation they need to bravely overcome a work injury. You probably have large medical bills and possibly can't work. This is a stressful time financially for you and your family, but our law firm can help you fight for the compensation you deserve. Contact our work injury lawyer in Houston for a complete review of all your options.
Types of Workplace Accidents & Injuries​
Any worker could be injured on the job. Although certain industries like construction or oil and gas are the most dangerous, even office workers can suffer painful injuries. We can help anyone hurt in various accidents, including:​
Falls. Workers can slip and fall or trip and fall, while others fall from great heights to the ground. Falls cause all sorts of injuries, including concussions, back injuries, spinal cord injuries, and fractures.
Explosion or fires. These accidents leave devastating injuries, including burns and scarring. Other workers fall after an explosion.
Falling objects. Objects can come tumbling down at a construction site and cause head injuries, neck injuries, and paralysis.
Electrocution. Electrical currents can cause organ damage, brain injuries, and burns. Because these injuries are often internal, they are hard to see or treat.
Motor vehicle wrecks. Many workers drive for a job. They can get into accidents and suffer the full range of injuries that all accident victims can suffer.
Repetitive stress injuries. Sometimes regular small movements can lead to inflammation and pain. Carpal tunnel syndrome, tennis elbow, and bursitis are common stress injuries. These problems often start as niggling pain but become disabling over time.
Occupational illnesses. Many workers inhale or absorb toxic chemicals or airborne particles. Workers can develop respiratory ailments, cancer, Parkinson's disease, and other illnesses.
If you were hurt at work, please contact us. The above list is only a sampling of the type of workplace accidents we have handled.​
Workers' Compensation in Texas​
Like other states, Texas has a workers' compensation system which can cover most on-the-job accidents. If you qualify, you might receive:
Medical care benefits. You should not have to pay for any care that is reasonable and necessary to treat your injuries. This care can include surgery, prescription medications, rehabilitation, doctor visits, diagnostic tests, and hospital stays. You might also qualify for medical travel benefits if you need to travel far from home to receive treatment.
Temporary income benefits. You can receive these benefits if you lose some or all of your wages due to the workplace injury. These benefits are calculated as a percentage of your average weekly wage.
Impairment income benefits. You might receive these after reaching maximum medical improvement, depending on your impairment.
Supplemental income benefits. If you have exhausted impairment benefits, you might still qualify for supplemental income benefits if you meet certain conditions.
Lifetime income benefits. You might have a qualifying total disability, such as complete blindness or paralysis, which qualify you for benefits for life.
Vocational rehabilitation benefits. If you can't return to your old job after reaching maximum medical improvement, you might receive training or assistance in finding a new one. Vocational benefits are easily overlooked.
Death benefits. Some workers sadly die due to workplace accidents or occupational illnesses. Certain family dependents can receive a death benefit, including money for burial expenses.
These benefits are paid without consideration of fault. This means your own negligence could have contributed to an accident, but you can still receive workers' comp. The amount and duration you will receive these benefits depend on the facts. Meet with an attorney to review.
Unlike other states, Texas makes its workers' compensation system optional. An employer might not purchase a policy but instead self-insure or go without any coverage. In that situation, you will need to look for other sources of compensation to cover your expenses. One option could be to sue your employer or another person at fault.​
Can You Sue for Your Injuries?​
It depends on the facts of your case. In most situations, you can't sue your employer if you receive workers' compensation benefits. However, if your employer lacks coverage, you can sue for negligence. Many employers are lax when it comes to safety, and they should be held accountable when a worker is hurt as a result. For example, they might have old equipment for you to use or not keep the premises safe. If they don't have workers' comp, they can be sued like any other person.​
Injured workers might also sue a third party for their injuries. For example, a customer could have injured you. Or you could have been hurt in a car crash while traveling for your job to meet a client or attend a road show. In still other cases, defective products end up hurting you, like a ladder that collapses.​
In all these cases, we might bring a personal injury lawsuit seeking compensation. The key will be establishing liability. Your own negligence could come into play with these types of lawsuits, either to reduce the amount of compensation or to prevent a lawsuit altogether.
When we file a lawsuit against a third party, we usually seek damages for lost wages and lost benefits. You should also request compensation for pain, suffering, disfigurement, and emotional distress. This type of lawsuit can help injured workers receive full compensation for all their losses following an accident.​
How to Request Workers' Compensation Benefits​
Accidents can happen in an instant, and you might be in so much pain that you need an ambulance to rush you to the hospital. Still, there are certain steps you should take to protect your ability to receive workers' compensation benefits.​
First, notify your employer of your injuries within 30 days of the accident. If you go over this deadline, you lose your ability to receive any benefits.
Second, seek prompt medical treatment. Prompt care improves your ability to make a recovery and ultimately get back to work. Under Texas law, you can choose your own doctor, but you should choose a doctor from a provider's list. This doctor will be in the workers' compensation provider network.
Third, file a claim with the Texas Division of Workers' Compensation. You can visit their website or ask your employer for a form to fill out. You have a year from the accident date to file your claim, although it helps to do so without delay. Once you file, the state agency will notify your employer and its insurance provider of your claim.
Fourth, read your determination letter. The insurer should investigate and promptly determine if you qualify for benefits. Do not be surprised if you are initially denied. They might claim your injury isn't covered by workers' comp or that it was pre-existing. They might also allege you weren't injured on the job.​
At any time, you should feel free to contact an attorney. Our work injury attorney in Houston can explain your rights and options. We can also communicate with insurance adjusters and provide them with any information they request.​
Workers' Compensation Hearings​
A denial of your workers' compensation claim is not the end of the road. Instead, you can request a Contested Case Hearing (CCH) before an administrative judge. This is your chance to present evidence that supports your claim for workers' compensation benefits.
​Before a CCH, however, you will probably attend a Benefit Review Conference, which is like mediation. This process will give you and your attorney a chance to resolve the dispute with the insurance company. If successful, you should receive benefits, and you won't need a contested hearing.
We can help at both the review conference and your contested hearing. Our preparation begins well before either. We will carefully review all evidence and collect other evidence that helps. What we rely on will depend on the reason your claim was denied. For example, we might collect updated medical records that show the current state of your condition. Or we might have you testify on your own behalf.
Hearings are full of deadlines you must meet, so you should ideally contact our attorney soon after receiving your denial letter. We will request a hearing before the deadline.​
Contact Our Houston Work Injury Attorney​
Workplace accidents are complicated. Many workers don't know what happened or who is to blame. Their employer might not share important information about making a workers' comp claim or answer any of their questions.​
Contact The Stano Law Firm for help. Our goal is to ensure you get the benefits you are entitled to. Workers make the Texas economy one of the strongest in the world, and you deserve to be treated fairly when an accident leaves you laid up in pain. For more information, contact us today to schedule a free consultation.
CASES WE HANDLE
Free Consultation
Client Stories
Easily the best law firm in all of Houston. If you want to go somewhere that treats you like a priority and gets the job done. Then Stano is the man to see!
- Thomas Cowart
view All Testimonials