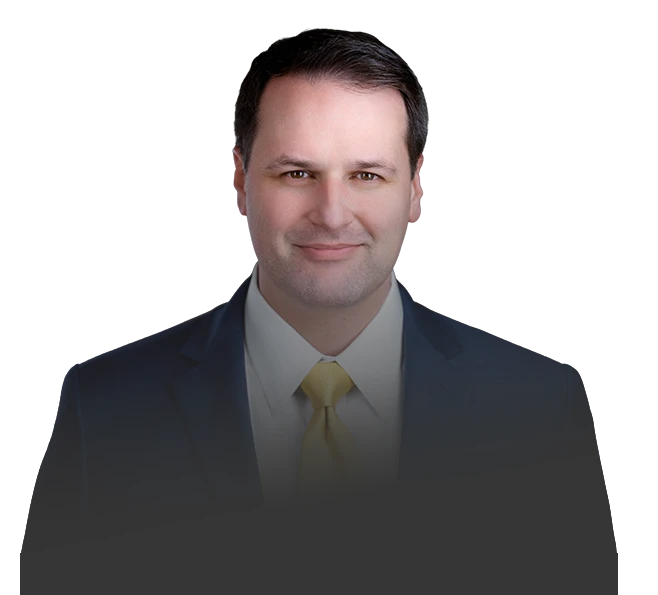 Former

Texas Prosecutor

Millions

Recovered

Great

Customer Service
Wrongful
Death in Humble
Losing a family member in an accident is one of the most emotionally devastating experiences imaginable. At The Stano Law Firm, we have met with spouses, parents, or children who lost a loved one in a surprise accident, and we have made it our mission to assist them as they try to move forward. A wrongful death lawsuit is one way to obtain compensation from the person or business responsible for the death.
Please contact us today. Our Humble wrongful death attorney can immediately relieve you of the stress of determining fault for the accident. Based on what we learn, we can begin the process of filing a wrongful death claim or even filing a lawsuit. Let us explain the legal process to you in a free, confidential consultation.
Compensation for Wrongful Deaths
The death of a family member creates emotional harms that no amount of money can ever compensate for. Nonetheless, Texas law recognizes that wrongful death causes certain economic losses that family members should not have to suffer. There are also non-economic losses which money will try to make up for. At The Stano Law Firm, our Humble wrongful death lawyer seeks the maximum compensation you are allowed under the law.
We have experience seeking compensatory damages for economic and non-economic loss, as well as punitive damages where appropriate.
Economic Damages
These losses are usually expenses or lost income and include:
Funeral or burial expenses
Lost future income
Loss of services
Lost retirement benefits
Lost inheritance
Working with expert witnesses, we can calculate these losses. The amount will depend on many variables, such as your loved one's age and income at death, as well as their profession. A highly educated person who died at 30 would lose out on 35 years of income, whereas someone who died at 62 would have lost out on fewer years of work.
Non-Economic Damages
Not all losses are easily expressed in dollars. Nevertheless, you can seek compensation to try and make up for the loss of the following:
Your loved one's pain and suffering before death
Loss of guidance, care, and companionship
Loss of consortium
Surviving family members' emotional distress
These losses are very real. However, disputes often arise around how much money can fairly compensate someone. You should not be surprised that the defendant you sue wants to pay as little as possible. They have an incentive to minimize your pain. Your choice of Humble wrongful death attorney can make a big difference in how much you receive for non-economic losses.
Punitive Damages
In some cases, you might qualify for exemplary damages, which are also called punitive damages. Unlike the damages listed above, punitive damages do not compensate victims for losses. Punitive damages have a different focus: punishment and deterrence. By awarding punitive damages, a jury hopes to punish the defendant and deter others from committing bad acts in the future.
We might ask for punitive damages where the defendant acted with an intent to injure your loved one or acted with gross negligence. A drunk driver or someone who physically attacks the deceased are examples of people who should pay punitive damages.
Types of Wrongful Death Cases in Humble
Wrongful death cases arise whenever someone dies due to another person's neglect, carelessness, unskillfulness, default, or otherwise wrongful act. Many wrongful death cases are accidental, meaning someone failed to use reasonable care and ended up hurting your loved one unintentionally. Still, the law allows you to sue in many cases.
Common examples of wrongful death include:
Car accidents—rollovers, T-bones, head-on collisions, and more.
Truck accidents—jackknifes, underrides, overrides, and other wrecks.
Workplace accidents—explosions, falls, toxic exposure, and other fatal accidents.
Drunk driving collisions—intoxication by alcohol, drugs, or some combination.
Electrocution—defective products, poor wiring, and construction accidents.
Slip and falls—falls from a great height or which cause brain injuries.
Other wrongful deaths stem from violent attacks perpetrated against your loved one, including:
Homicide—the intentional killing of a person.
Vehicular homicide—a death caused by a person driving a motor vehicle.
Assault or battery—a violent attack which ends up in death.
Negligent security—the failure of a business to use necessary security to protect customers.
When a loved one is attacked, you might sue the attacker. But you can sometimes also sue the owner of the property where the assault happened if there was inadequate security. We can sue the owner of a store, shopping complex, apartment building, among others.
Choosing the Right Humble Wrongful Death Attorney
There are many wrongful death attorneys in Texas. What makes The Stano Law Firm different?
First, we limit the number of cases that we take. This allows us to dedicate ourselves to your case. Some wrongful death claims require considerable investigation to fully understand what happened. We have the time and resources to dedicate to this incredibly important task. Other firms overextend themselves and can't give their clients the attention they deserve. We avoid that.
We also understand the different types of wrongful death cases. Our firm maintains a broad personal injury practice, helping those injured in car, truck, and premises liability accidents. We can piece together what happened so that your legal claim is as strong as it can be.
We provide compassionate representation to those who are hurting. You need someone who will discuss your loved one's death with tact and understanding. At our firm, we care about the whole client and will help you in any way we can.
Our Humble wrongful death lawyer can also aggressively negotiate a meaningful settlement. Wrongful death cases are very complicated. Often, considerable sums of money are on the line, and defendants and their insurers vigorously try to avoid any liability for your loved one's death.
Filing a Wrongful Death Claim
This is a unique type of lawsuit because the victim of the accident has passed. Had the victim lived, they would have filed their own lawsuit. Under our state's statute, only specific family members can file a wrongful death claim for the death of a loved one:
If no claim is filed within 3 months of the victim's passing, then their estate can file a claim. Typically, the personal representative named for the estate has the duty.
Furthermore, other people like the deceased person's heirs can file a survival action against the defendant. This action seeks compensation for the losses your loved one suffered between the date of the accident and their passing. For example, they might have suffered physical pain and emotional agony for weeks in the hospital before passing. They likely also accrued medical bills.
Speak with your attorney about both wrongful death and survival actions. The Stano Law Firm is experienced in both and can handle them for you.
Dividing Wrongful Death Proceeds
One common question is how the proceeds of a wrongful death settlement or lawsuit are divided. For example, the deceased might be survived by a spouse and two parents. When a case settles, the parties to the settlement will agree on how to divide the settlement. For this reason, you should have a lawyer looking out for your interests.
If your case goes to trial, the jury will divide the award among the eligible parties. However, not every case goes to trial, so settlement negotiations are important.
Wrongful Death Deadlines
You have a limited amount of time to bring a wrongful death claim as spelled out in the statute of limitations. Specifically, you have two years from the date of death to file. What happens if you go over this deadline? In most cases, the defendant will let the judge know and ask to have the case dismissed-and most judges will grant the request.
Contact our firm so you don't go past this deadline. If necessary, reach out to The Stano Law Firm as quickly as possible. We realize this is a distressing time for you and your family. But you want to preserve your ability to sue for a loved one's death.
Damage Caps
There are no damage caps for most wrongful death cases based on personal injury. However, if we seek punitive damages, then Texas law does limit the amount you can receive. If you received economic damages, then you are limited to two times their value plus the amount for non-economic damages, up to a maximum of $750,000.
If the jury awarded no economic damages (which is rare), then punitive damages are capped at $200,000.
We always review whether punitive damages are an option. They might not be, but we ask for them where we believe the evidence supports them.
Contact Our Humble Wrongful Death Attorney
This is an emotional time for all family members. You have the sympathy of everyone here at The Stano Law Firm. We have worked many wrongful death cases and understand that everyone grieves in their own way.
We are proud to represent family members who seek to hold the person who killed a loved one accountable. To learn more, contact us to schedule a consultation with our attorney.
CASES WE HANDLE
Free Consultation
Client Stories
Easily the best law firm in all of Houston. If you want to go somewhere that treats you like a priority and gets the job done. Then Stano is the man to see!
- Thomas Cowart
view All Testimonials