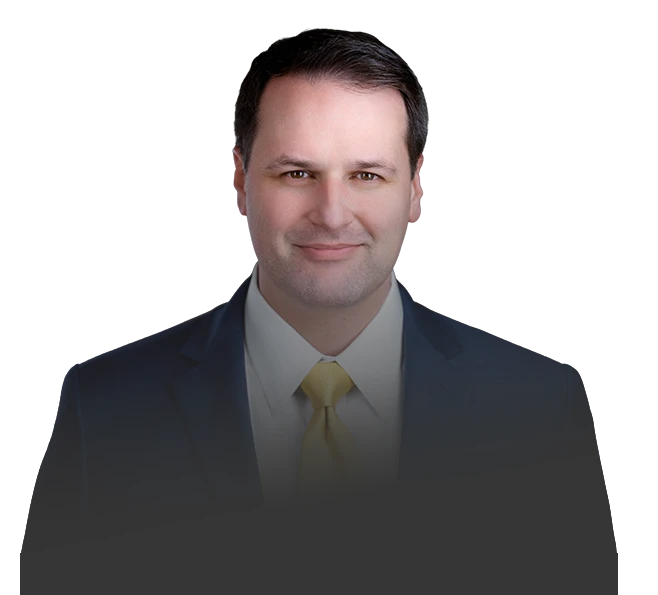 Former

Texas Prosecutor

Millions

Recovered

Great

Customer Service
Trusted
Work Injury Attorney in Humble
Skilled Work Injury Lawyers Serving Humble Residents
People spend thousands of hours each year at work, so it is no surprise that many people are injured on the job. These accident victims face unique challenges to receiving fair compensation, however. Your employer's workers' compensation insurer might put up a fight before paying benefits, and the exclusive remedy provision means that you cannot sue your employer in most cases, even if a dangerous hazard at work injured you.
Please contact the work accident lawyers in Humble at The Stano Law Firm if you have questions about your legal rights following a work accident. We are an experienced Humble law firm helping those hurt on the job, and we are glad to meet with anyone with questions about their rights.
Types of Work Accidents & Injuries
Workers are injured in a variety of accidents while working. Some of these accidents happen at the jobsite, while others happen when people are traveling as part of their jobs. Some of the worst accidents are:
Slip and falls
Chemical exposure
Falling objects
Fires or explosions
Motor vehicle accidents
These accidents lead to common injuries which can take months to recover from:
Head injuries
Traumatic brain injuries
Nerve damage
Burns
Cuts, lacerations, or abrasions
Back injuries
Internal organ damage
Meanwhile, some workplace injuries happen much more slowly over a long time. For example, making many repetitive motions can lead to carpal tunnel syndrome, tennis elbow, bursitis, and similar injuries.
Report a Workplace Accident to Your Employer
It is vital that anyone injured while working immediately notify their employer. You have 30 days to do so, otherwise you can lose your ability to receive workers' compensation benefits. If you suffer from an occupational illness or disease, you still have only 30 days, but the clock starts on the day you could connect your illness/disease to your workplace.
Furthermore, you have one year to report your injury to the Department of Workers' Compensation. There is a form you must fill out, which our law firm can help with.
Some employers do not have workers' compensation. Ask Human Resources or your boss for what injury report to file. Your employer might have alternative occupational injury insurance, which has its own filing requirements.
Prompt reporting protects your right to receive benefits. It also protects fellow employees who might be injured by a hazard.
Seek Immediate Medical Attention
Delaying the receipt of medical care is one of the worst mistakes an injured worker can make. Refusing to obtain prompt care signals to insurance adjusters that your injuries are not as serious as you claim. Consequently, you might receive a lowball settlement or be denied benefits.
Remember to ask your employer if you should meet with a certain doctor. Employers can require that you meet with someone in their healthcare network. If you go outside the network, you might have to pay your own medical expenses.
Some mistakes workers make include:
Self-diagnosing their injuries at home
Treating their injuries based on what they read on the internet
Not going to the doctor promptly
Not following a doctor's prescribed treatment plan
Taking only some prescribed medications
Forgetting to refill prescriptions
Not completing all physical therapy or other rehabilitation
Relying on alternative or holistic medicine
By making these mistakes, you could dramatically undermine your right to workers' compensation or other benefits.
Important Evidence of Your Workplace Injury
Ideally, you will obtain documentation of the accident that injured you. We realize this can be a challenge, especially if you are seriously injured and need an ambulance to the emergency room. Still, any photographs of the accident can strengthen a claim by allowing us to see what happened. In the absence of photographs, eyewitnesses can fill in the gaps and flesh out how an accident unfolded.
Other important evidence includes anything related to your injuries. The following helps show their severity, as well as the costs involved in treating them:
Medical records
Names of all doctors you met with
Copies of medical bills and receipts
Proof of copays
Transportation costs or parking expenses when traveling for medical care
A key consideration might be previous injuries you have suffered, either at work or outside work. Workers' compensation will not cover treatment for a pre-existing injury, although you can receive benefits for any aggravation of a pre-existing injury.
What is Workers' Compensation?
Workers' compensation is a type of insurance employers purchase to cover workers injured on the job. Unique among the 50 states, Texas does not require that employers buy workers' comp insurance. Instead, they can purchase a different insurance policy or have no policy at all.
Workers' compensation pays benefits to injured workers:
Medical benefits. You should not have to pay for reasonable and necessary medical care to treat your work-related injury.
Temporary income benefits. If you lose some or all wages because of your injury, you can receive temporary benefits that replace a portion of lost income.
Impairment income benefits. You can receive these benefits if you are still impaired after reaching maximum medical improvement.
Supplemental income benefits. You can apply for these benefits once impairment income benefits run out if an impairment continues to impact your ability to work.
Lifetime income benefits. Lifetimes benefits are available for certain permanent disabilities, such as the loss of both hands or your vision.
Death benefits. If a loved one dies while working, certain dependents can receive a death benefit. Surviving spouses and minor children are the most common dependents, but there are others who might qualify depending on the facts.
The workers' compensation system protects employers, too. It has an exclusive remedy provision, which means that injured workers cannot sue their employers for an accident. There are some exceptions to this general rule, but they are limited.
Bringing a Third-Party Claim
Although you typically can't sue your boss, you might have a viable claim against someone else. This is called a third-party claim. You can still seek workers' compensation benefits while also seeking compensation for lost income, pain and suffering, emotional distress, and other losses.
We have seen injured workers bring third party claims in certain situations:
Struck by a motorist while traveling for work
Injured by a defective product at work, like a ladder that collapses
Slipping and falling while making a delivery for your employer
Injured by another contractor on the job site
Third party claims have real benefits. For one, you can seek full compensation for lost income. Workers' compensation typically limits you to around 70% of your average weekly wages. With a third-party lawsuit, you can seek 100%. You can also seek money for pain and suffering and similar losses which workers' compensation doesn't even pay for.
Typically, we bring third party lawsuits under negligence or product liability law. We need evidence of what happened to determine whether you have a strong claim
Suing an Employer without Workers' Compensation
Some employers have refused to purchase workers' compensation insurance. Instead, they buy alternative occupational accident insurance, often because it is cheaper. These plans offer fewer benefits to workers, such as no death benefit, which is why premiums are usually lower.
Many of these insurers will claim you can't sue them or that they can raise certain common law defenses. Please contact The Stano Law Firm today if you are told anything like this. In most cases, you can sue your employer directly for negligence. They also can't claim certain defenses, like assumption of the risk or the master-servant rule. Our law firm will happily review all relevant policies and map out a strategy for getting you the benefits you need.
You Cannot Be Fired for Hiring Us
The Texas Labor Code section 451.001 prohibits any discrimination against a worker who files a workers' compensation claim or hires a lawyer to represent them. If you are fired, you are entitled to job reinstatement as well as other damages.
Hiring The Stano Law Firm makes sense. We can review all the facts, including your employer's insurance policy, and determine what compensation is available. We will also analyze whether you should bring a third-party claim.
Ideally, you will receive workers' compensation benefits promptly. Unfortunately, many workers see their initial application for benefits denied. The insurer might claim your injury was pre-existing, or they allege you were not injured in the scope of employment. We can bring an appeal and seek the benefits you are entitled to.
If your employer has a different type of insurance, then you will also have the right to an appeal. We can analyze your policy and make sure you meet all deadlines, while pulling together relevant evidence of the workplace accident.
Injured workers face many problems, including stress at not being able to work. Some struggle to support their families when a disabling injury keeps them in the hospital. Let us handle the legal work so you can focus on making a full recovery.
Call Our Humble Work Accident Lawyer Today
Work injuries are incredibly disruptive, denying families income at a time when their medical expenses explode. Unfortunately, many workers receive inaccurate information from their employers and insurance companies. We will set the record straight and identify ways to get compensation for your injuries. Call The Stano Law Firm today to speak with our work injury lawyer in Humble.
CASES WE HANDLE
Free Consultation
Client Stories
Easily the best law firm in all of Houston. If you want to go somewhere that treats you like a priority and gets the job done. Then Stano is the man to see!
- Thomas Cowart
view All Testimonials