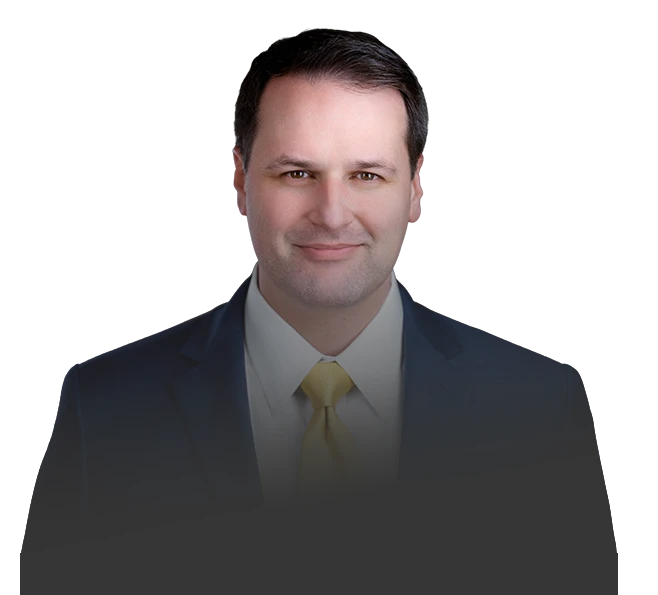 Former

Texas Prosecutor

Millions

Recovered

Great

Customer Service
Humble
Truck Accidents Lawyer
Involved in A Truck Accident in Humble?
Commercial trucks run through Humble at all hours of the day. Transporting goods to and from Houston, these heavy vehicles are vital links in the local and national economy. Unfortunately, due to their sheer size they are also a serious risk to others on the road. A collision with a truck can send you to the hospital with serious and possibly fatal injuries.
Contact The Stano Law Firm today. Our Humble truck accident lawyer can review your legal rights in a consultation and discuss ways to receive compensation. The truck company will not protect your rights—but we will.
Are Truck Accidents Common?
Sadly, yes. We see truck accidents all the time. According to the Texas Department of Transportation, commercial vehicles caused 630 fatal crashes in 2021, leading to 705 fatalities. An additional 1,708 people suffered serious injuries, and 5,016 suffered minor injuries. Some of these accidents might have involved commercial taxis or buses, but the most serious involved large commercial trucks.
Commercial trucks are so dangerous because of their size and weight. According to the National Safety Council, about 4% of all registered vehicles are trucks. But trucks account for 9% of all vehicles involved in fatal crashes. These trucks also have very large blind spots, and the trucker won't see smaller vehicles when making a lane change. A heavy truck can crunch a smaller vehicle in an override, underride, or head-on collision.
Trucking is also a dangerous profession because drivers are on the road for extended periods of time. The Federal Motor Carrier Safety Administration (FMCSA) has passed regulations limiting the number of hours a trucker can work in a day and week. For example, someone hauling goods cannot drive more than 11 hours in a day and a total of 60 hours in 7 consecutive days.
They also need to take a break after 8 consecutive hours of driving to give them a chance to recharge. When truckers fall asleep, they can mow down innocent victims who are helpless to defend themselves, so these regulations are a vital part of public safety.
What Causes Truck Accidents?
If you were hit by a truck, you probably have no idea what happened. You might be in the hospital for weeks. Fortunately, an attorney can fully investigate a collision to uncover what really caused your accident.
Based on our experience, Humble truck accidents are typically caused by:
Driving too fast for conditions. Because of their size, trucks need extra time to stop. A truck that is going too fast could collide with the vehicles in front.
Driver distraction. Truck drivers confront many of the same distractions as other motorists, such as cell phones. Truckers cannot use handheld devices in interstate commerce, but many do nonetheless.
Intoxication or drug use. Many truckers get lonely on the road, and they can turn to drugs and alcohol to get through the day. These chemicals alter mood and lead to slowed reflexes.
Inadequate supervision or training. Trucking companies often cut corners and fail to properly drug test or supervise truckers, leading to accidents.
Truck defect. Some defect on the truck could make it impossible to manage, such as brakes which fail to work properly.
Unbalanced cargo. Tractor-trailers can roll over or jackknife when the cargo is imbalanced and shifts while climbing a hill or taking a turn.
These are some of the most common reasons why trucks smash into vehicles. Let our attorney begin to piece together the evidence to uncover what really happened.
Suing for a Truck Accident
Once we understand how an accident unfolded, we can bring a claim for compensation against the party at fault. Liability often lies with one or more of the following:
A negligent or reckless truck driver
A negligent employer
The company that owns the truck
A loading company
A mechanic who made negligent repairs
The truck manufacturer or the manufacturer of a defective component part
Receiving compensation is difficult. Many trucking companies employ investigative teams whose sole goal is to shift responsibility for the accident onto your shoulders. In Texas, our proportionate responsibility law states that accident victims can only sue for compensation if they are not more than 50% at fault for the collision. If you are even a hair over, you lose the right to sue.
How Much Is Your Claim Worth?
Serious injuries cause considerable financial losses. Some victims struggle for months or years to get well—and some never succeed. Unsurprisingly, medical bills can spiral out of control, and many accident victims need compensation for:
Fractures
Back injuries
Traumatic brain injuries
Amputations
Crush injuries
Chest injuries
Disfigurement
Paralysis
Injuries can also cause severe complications, like deadly infections or post-traumatic stress disorder (PTSD).
The Stano Law Firm seeks compensation for:
Medical care to treat your injuries
Damage to your vehicle and other property
Pain and suffering
Disfigurement
Lost income or lost wages
Future losses, including future medical care or loss of earning capacity
We can analyze your claim in a free consultation. If you were partially at fault, then the amount you receive from the defendant will be lower. For example, a trucking company that is only 70% to blame, will only have to pay 70% of your damages.
Truck Accidents & Wrongful Death
Sadly, many people end up dying in truck accidents. Their family members suffer the shock of losing someone in such an unexpected manner. When the deceased was a wage-earner, then families often suffer from intense financial distress and worries. What can they do?
Texas law allows some family members to seek compensation in a wrongful death claim. Essentially, you sue the person or entity responsible for your loved one's death and receive damages if you are successful. Our clients have received compensation for the income your loved one would have earned had he or she lived. Other damages include medical bills and funeral expenses, as well as services your loved one provided.
A settlement is not an adequate remedy for losing a spouse, parent, or child. Still, it can provide a measure of comfort and relieve some of the financial pressures families face. The Stano Firm is fully prepared to bring a wrongful death claim if warranted. Reach out to an attorney experienced with this type of claim.
Truck Accident Deadlines
Most cases begin trying to negotiate a settlement with the person who caused the crash. However, you might also need to file a lawsuit in court. Texas gives accident victims only two years from the date of the crash to file this lawsuit. For wrongful death claims, family members have two years from the date of death. If you go over the deadline, you lose the right to sue.
This deadline is so critical that we strongly encourage you to meet with an attorney at our firm. We can analyze how much time remains on the clock and, if you are approaching the deadline, get a lawsuit filed in a timely manner.
How Truck Accidents Differ from Car Accidents
Many people have negotiated a car accident settlement after a minor fender bender. However, truck accidents are so different that you really need an experienced Humble truck accident lawyer to represent you. Here are just some of the ways these accidents are different:
Trucking companies usually have an investigative team at the accident site within an hour to collect evidence. You need someone to help you as well.
Trucking companies and their insurers aggressively protect their bottom line. Because truck accidents cause very serious injuries, these claims are often worth more than car accident claims. Because the defendant could end up paying more, they often defend themselves more vigorously.
Trucks have evidence that you need to preserve. For example, most trucks have electronic devices that record important information while the truck is in motion. Cars are not outfitted with these devices.
The trucking company possesses records that are relevant to your case, such as physical exam or drug test results. You need to ensure that they preserve this information and ultimately share it with you.
Truck accidents have more possible defendants than most car crashes. In addition to the driver, you might sue his employer, the truck manufacturer, or a loading company.
Federal regulations come into play with trucking accidents, and you should have an attorney who stays abreast of changes in federal law.
Negotiating a truck accident settlement is a full-time job. Accident victims should remain laser focused on their recovery and their families, which means they probably won't have time to effectively advocate for themselves. Let an experienced lawyer at The Stano Law Firm protect your interests.
An Experienced Truck Accident Lawyer in Humble is Ready to Take Your Call
The Stano Law Firm is committed to helping accident victims take on large trucking companies following an accident. This is a stressful time for your family. Let us relieve you of some of the burden by taking over the legal work.
We have an impressive track record of success protecting personal injury victims. Please contact us today to schedule a meeting with our lawyer.
CASES WE HANDLE
Free Consultation
Client Stories
Easily the best law firm in all of Houston. If you want to go somewhere that treats you like a priority and gets the job done. Then Stano is the man to see!
- Thomas Cowart
view All Testimonials