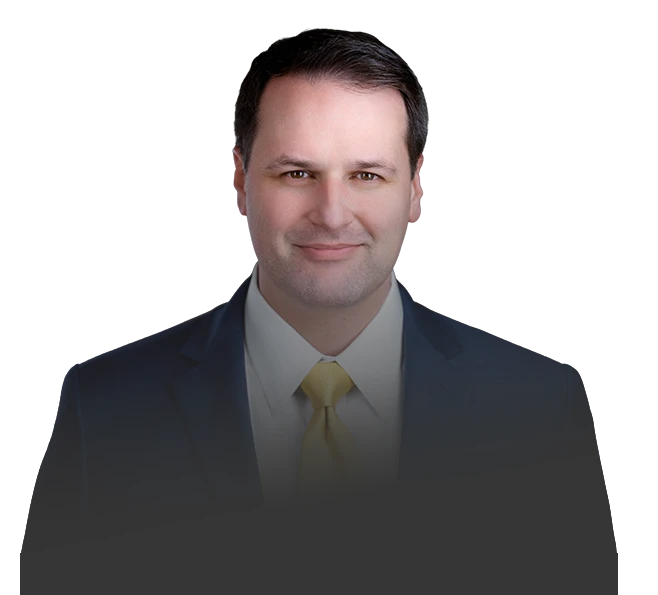 Former

Texas Prosecutor

Millions

Recovered

Great

Customer Service
Exceptional
Personal Injury Attorney in Humble
Many people live in Humble because it is a safe place to raise a family, but accidents can happen to anyone. Whether you were hurt driving down the road or stepping into a store, personal injuries can send people to the hospital with intense pain. Accidents unfold quickly, in only a second, but the repercussions can last a lifetime.
The Stano Law Firm represents men, women, and children hurt in some of the most common accidents around. We can gather evidence to identify who is responsible for your injuries, then reach out and begin the settlement negotiations process. You deserve compensation when someone else's negligent or wrongful conduct harms you. Get seasoned legal help by contacting us today to speak with a personal injury lawyer in Humble.
We Help Those Hurt in a Variety of Accidents
We are prepared to help those injured in all types of accidents, including:
Car wrecks
Truck accidents
Motorcycle collisions
Bus accidents
Pedestrian accidents
Bicycle accidents
Slips and falls or trip and falls
Dog attacks
Premises liability accidents
Workplace accidents
Wrongful death
In many cases, our clients were hurt because someone did not use proper care when driving or maintaining their property. Texas personal injury law exists to help victims seek compensation for their injuries. If you were hurt in one of these accidents, contact The Stano Law Firm to find out more information about the next steps to take.
Your Injuries Deserve Compensation
Most personal injuries are bodily injuries that require medical care and leave people in pain. For example, those hurt in car collisions, slip and falls, or dog attacks might suffer from the following:
Fractures. Any bone in the body could break, and fractures carry many complications, such as infection or excessive bleeding. When fractures are not set properly, a bone can fuse together at a deformed angle.
Cuts, lacerations, and abrasions. These skin injuries might heal quickly, but they often leave scars and lead to infections. An infected cut could result in hospitalization.
Burns. Burn injuries vary in severity, but second-degree injuries typically leave scars and require hospital treatment. Amputation and permanent disfigurement might result from third- or even fourth-degree burns.
Head injuries. Any head injury has the possibility of being catastrophic. A concussion could leave someone holed up in home for months, while other brain injuries are fatal.
Back injuries. A person can suffer disabling back injuries, including spinal column damage or herniated discs. Any damage to the spinal cord can result in paralysis.
We also can't forget the psychological component of personal injuries. Many of our clients struggle with depression or anxiety in the months following an accident. Some might even fall victim to post-traumatic stress disorder. Without proper treatment, these emotional harms can cripple a person.
What You Need to Prove in a Personal Injury Case
​To receive compensation, we typically must prove four things:
1. The defendant owed you a duty of care. Generally, people must act carefully so they do not hurt people nearby. This is true of anyone driving on the road. A business must also exercise care to protect customers invited onto the premises.
2. The defendant breached that duty. This means the defendant did not use sufficient care to protect you.
3. Your injuries were caused by the breach of care. In other words, your injuries don't stem from something else, like an underlying health condition. Instead, the defendant directly caused them. As an example, a motorist who hits a pedestrian causes the fractures and head injuries.
4. You suffered damages. Damages are losses you can receive money for. Any bodily injury usually requires medical care and causes pain, so you should satisfy this element quite easily.
These are the four elements of a negligence claim. With sufficient evidence, we can negotiate a settlement, usually with the defendant's insurer. For example, Texas requires that motorists carry car insurance. A business should have liability coverage, and homeowners might have a homeowner's policy.
The Stano Firm has brought claims against all sorts of people and companies, including motorists, business owners, trucking companies, hotel and motel chains, and governmental agencies. You can be sure our firm will handle your case with the requisite care and sensitivity required.
Understanding Settlements
We strive to get the person responsible for your injuries to pay fair compensation to settle a claim. If successful, a lawsuit becomes unnecessary.
Our Humble personal injury lawyer will seek compensation for economic and non-economic damages. Please share medical bills, pay stubs, and car repair estimates with your attorney to help value a claim.
Economic damages include things like:
Medical care to treat your injuries
Lost income or lost wages if you can't work after the accident
Future medical care if you have permanent injuries
Loss of earning capacity if your disability prevents a return to your old job
Property damage, like damage to your vehicle in a collision
Non-economic damages include losses like:
Physical pain
Mental anguish
Depression
Post-traumatic stress disorder
Irritability
Disfigurement
Noneconomic damages are harder to calculate. How much is chronic physical pain in your back worth? Different people will assign different values. Still, we have the experience to know how much you can likely get in a trial, and this information guides our negotiation strategy.
Wrongful Death & Personal Injuries
Unfortunately, some accidents are fatal. Countless people have lost a parent, child, or spouse in an accident and wonder how they will move forward. Helpfully, Texas does allow family members to file a wrongful death lawsuit against the person who caused the accident.
This type of lawsuit can provide compensation to family members for certain losses like:
Lost earnings (what your loved one would have earned)
Lost services or support provided by the deceased
Loss of comfort, society, and companionship
Emotional pain and anguish suffered by survivors
No amount of money can ever replace a parent, child, or spouse—and we don't suggest that it can. Nonetheless, a wrongful death claim provides crucial support to those suffering the loss of a loved one. In fact, a wrongful death claim might provide the only source of income, especially if the family' primary wage earner has passed. This is a different type of legal claim to make, so contact a lawyer with experience in Humble wrongful death lawsuits.
Is There Any Reason You Won't Receive Full Compensation?
​​Certain factors could prevent you from receiving what you deserve. For example, Texas has a proportionate responsibility law that compares your own negligence to that of the defendant. If you were more than 50% responsible for your accident, you can't sue. Even if you are less than 50% to blame, you will receive less than full compensation.
For example, we might estimate your injuries are worth $90,000 all in. But if you were 33% responsible, the defendant will only pay 67%, or roughly $60,000.
The defendant's financial situation can also limit your financial recovery. Although businesses have large liability policies, an individual defendant might not. For example, a motorist might only have the minimum insurance available—or they could have no insurance at all. In many cases an insurance policy is the only source of funds for a settlement. If the defendant has no other resources—no money in a bank or extra vehicles we could seize and sell—then you might not receive full compensation to cover all your economic and non-economic losses.
We Keep Track of All Important Deadlines
​The days after an accident are dizzying. Many people are in so much pain they are barely conscious. Still, it is important to contact an attorney as soon as you are able.
The Texas statute of limitations provides accident victims with only two years to file a lawsuit for a personal injury. In most cases, the clock begins the day you are hurt. Although two years might seem like an eternity, it goes by quickly when trying to overcome an accident. In fact, many people get very close to the deadline without knowing it.
If you wait too long, you lose the right to sue. It's that simple. Please contact The Stano Law Firm as soon as possible to discuss your case. If we see the deadline fast approaching, we can get a lawsuit filed in court to protect you.
Some accidents are caused by government employees. As an example, you might have slipped in a government building or been hit by a state or municipal employee. If you hope to sue the government, then even tighter deadlines apply for submitting a notice of claim—only 180 days in many cases.
You Are More than a Number
​After an accident, it is natural to have many questions and fears. At The Stano Law Firm, we can discuss your options for bringing a personal injury claim, including some estimate of how much your claim might be worth. To get started, you should find an experienced personal injury lawyer in Humble with the experience to provide effective representation.
Contact us today. You can schedule a free consultation for a day and time that works for you, in a confidential setting.
CASES WE HANDLE
Free Consultation
Client Stories
Easily the best law firm in all of Houston. If you want to go somewhere that treats you like a priority and gets the job done. Then Stano is the man to see!
- Thomas Cowart
view All Testimonials