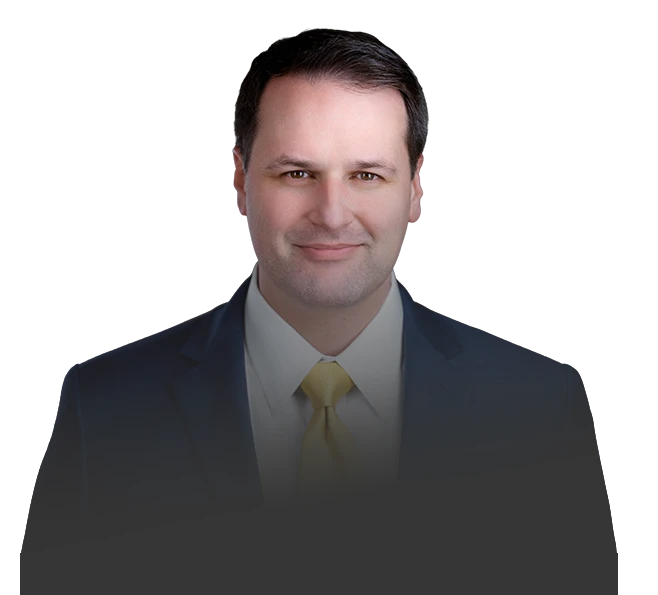 Former

Texas Prosecutor

Millions

Recovered

Great

Customer Service
Bus
Accidents Lawyer in Humble
Contact An Experienced Bus Accident Attorney in Humble!
Buses are an efficient means of transportation, and many people ride a bus to get to school or work. However, bus safety is a serious challenge. Many bus drivers are negligent, or the busing company cuts corners and fails to maintain a safe fleet. Innocent passengers end up seriously hurt when a bus collides or runs off the road.
If you were injured in a bus accident, you face many steep challenges. In addition to receiving proper medical care, you need to navigate the confusing claims process. Bus accidents are different from other motor vehicle collisions, and few accident victims really understand their rights.
Please contact The Stano Law Firm today if you need assistance. Our Humble bus accident lawyer can immediately get to work on your behalf. It is possible to obtain fair compensation for your injuries, but you have a limited amount of time to do so.
No Two Bus Accidents Are Alike
​An experienced bus accident lawyer knows that each accident is unique. Our firm has helped those injured while riding:
Charter buses
School buses
Regional carriers
METRO buses
Shuttle buses
Some buses can hold dozens of people, while others can only seat 5 or 6. But any collision can seriously injure a passenger, who needs immediate medical care.
Many bus accidents are caused by driver error, such as speeding, confusion, or failure to yield. Some bus drivers are distracted by talking to passengers or sending text messages while the vehicle is in motion. Still other bus drivers are intoxicated or high, which impairs their ability to transport people safely.
Let an attorney fully investigate the collision. Some buses are struck by other vehicles or forced from the road, so a different driver could be at fault. Other accidents stem from a defect on the bus, like improperly repaired brakes, which render the vehicle uncontrollable.
We Represent a Wide Variety of Victims
The Stano Law Firm is prepared to represent any victim of a bus collision. We can help any of the following:
You were a bus passenger injured in an accident. Few buses have seat belts, so it is easy to be hurt when a bus collides with another vehicle or slides off the road. Typically, we will sue either your bus driver or its employer, or another motorist which struck your bus.
You are a motorist hit by a bus. Many motorists suffer serious injuries when a heavy bus slams into them. Your car could be totaled, and you probably need extensive medical care.
You are a pedestrian struck by a bus. Many bus drivers are not looking for pedestrians in crosswalks or sidewalks. Because buses make wide turns, they can strike a pedestrian with dangerous consequences. Pedestrians can also hold the bus company or its driver responsible.
Regardless of how the accident happened, please call our firm. We are happy to review the facts as you know them and discuss possible legal claims.
How to Sue a Bus Company
A bus company can be responsible for an accident in certain situations:
The bus is defective due to negligent repairs. Bus companies should remove any dangerous vehicles from their fleets and fix buses in a timely manner. Any failure to ensure a bus is working properly makes a bus company liable to accident victims when a defect causes a crash.
The bus company negligently hired, trained, or supervised a driver. Bus companies owe the public a duty of care, which means they should carefully screen job applicants and properly train and supervise them. A bus company which is careless has liability for an accident.
A bus driver negligently caused your accident. Under Texas law, an employer is automatically liable whenever an employee hurts other people negligently while working.
A bus company might reach out to you immediately after an accident. They might even offer a quick settlement and tell you just to sign a document and send it back so you can get a check. We recommend caution. A bus company might be searching for information to show you are partially or fully to blame for your injuries. This is particularly true if you were driving a vehicle that was struck by a bus. The company might claim you cut the bus off and are consequently really at fault.
Bus companies also offer far less than most injuries are worth. If you sign a settlement, you also agree to release the defendant from future liability. For this reason, you should go over any settlement offer with a lawyer to check if you are getting a fair shake.
We highly recommend not giving a recorded statement to the bus company or its insurer. Instead, reach out to our legal team for help. You also have tight deadlines to meet to file a lawsuit without going over the deadline.
Compensation for Bus Accident Injuries in Texas
Bus accidents often lead to serious injuries. Fractures, head injuries, back injuries, and pain are only some of the problems accident victims deal with.
Our negotiation strategy is simple. We seek the maximum compensation for your injuries under Texas law. Depending on the facts of your case, we will seek compensation for financial losses like:
Medical care
Rehabilitation expenses
Future medical expenses
Ambulance and transportation costs
Lost income or wages
Loss of earning capacity
Vehicle or property damage
We also request a reasonable sum for certain non-economic damages:
Physical pain
Emotional distress
Mental anguish
Disfigurement
Disability
Because no two accidents are alike, it's difficult to estimate an "average settlement." Instead, we recommend meeting personally with an attorney for an individualized case assessment. Armed with specific information, we can review your legal options and let you know how much your claim might be worth.
Your choice of attorney is a key factor in securing a favorable settlement. Someone who has never negotiated with a bus company might be unprepared for the tactics they use, such as blaming the victim for the accident. We have negotiated many settlements and can counter the tricks used by companies and their insurers.
Evidence to Share with Your Attorney
A successful bus accident claim rests on evidence of fault. If possible, you can strengthen your legal claim by collecting helpful information immediately after the crash. For example, we recommend:
Taking pictures of the accident using your phone. If a bus hit your car, photograph every side of your vehicle, as well as where the vehicles ended up. If the bus slid off the road, get a snap of its location when you exited the bus. Your attorney can use these photographs to "reconstruct" what happened.
Keeping notes of what happened, including the names of other accident victims or witnesses. Your lawyer can follow up with witnesses to find out what they know.
Seeking prompt medical care. Medical records are central to these types of cases. Prompt care also improves your odds of healing.
Preserving medical bills, car repair estimates, car rental payments, and pay stubs. These documents help us prove your financial losses.
Documenting your physical and emotional pain following a crash. Injuries often lead to depression, anxiety, sleep disruption, and social isolation. Try to document how you are subjectively feeling in the weeks following a crash.
This evidence fleshes out a legal claim. We anticipate a bus company trying to minimize their driver's fault, but we can use the above evidence to put the bus company on the defensive. We show that we mean business and will fight for the maximum compensation.
​Who Is Responsible for a School Bus Accident?
School bus accidents raise complicated legal issues. As an initial matter, Texas and its municipalities are typically immune from lawsuits, and this immunity usually extends to cover school districts. So no matter how negligent the district's behavior, they are shielded from being sued. This might sound outrageous, but it's the usual rule in our state.
Helpfully, you can sue a school district in certain situations, such as when a motor vehicle injures someone. This exception will probably cover a school bus accident involving your child. But you should hire a lawyer who knows the correct process. Before you can file a lawsuit, you need to file a notice of claim within 180 days—a very short window of time. These special rules apply when the government or one of its employees is the defendant.
School districts should provide safe, reliable transportation of students. They should hire and supervise drivers carefully, firing anyone who is a risk to student safety. Unfortunately, school districts sometimes fall short of these ideals, and parents understandably feel outraged. Demand accountability with a personal injury claim.
Our Humble Bus Accident Lawyer Has Your Back
​Seeking compensation following an accident is much harder than many people imagine. These are often mass injury events, with dozens of bus passengers injured and in pain. Few people know what to do in the days and weeks following the accident.
Please contact The Stano Law Firm. We can represent you whether you were hurt on a public or private bus or whether your child was injured on a school bus. Our consultations are free, so schedule one for a convenient time.
CASES WE HANDLE
Free Consultation
Client Stories
Easily the best law firm in all of Houston. If you want to go somewhere that treats you like a priority and gets the job done. Then Stano is the man to see!
- Thomas Cowart
view All Testimonials