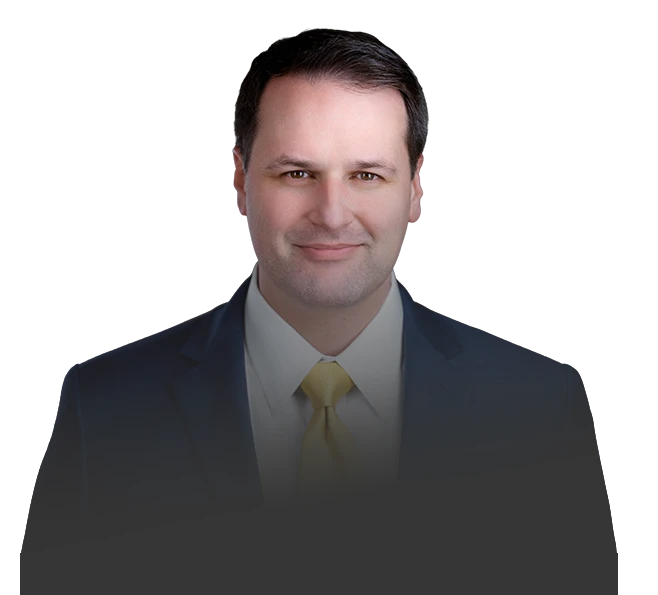 Former

Texas Prosecutor

Millions

Recovered

Great

Customer Service
Cypress, Texas
Bicycle Accidents Attorney
At The Stano Law Firm, our Cypress bicycle accident attorney is an experienced, justice-focused advocate for injured victims. As a former Texas prosecutor, our founding attorney Matt Stano has helped clients secure millions in financial compensation. We know how to hold negligent drivers and big insurance companies accountable. Were you hurt in a bike accident? We are ready to help. To set up a free consultation with a top Texas bicycle accident lawyer, please contact us today.
The Most Common Bicycle Accident Injuries
Bicycle accidents are an unfortunate occurrence that can lead to various different types of injuries. For bicyclists in Southeast Texas, wearing appropriate protective gear can help to mitigate the risks, but they cannot completely eliminate them. Some of the most common bike accident injuries that are reported in Cypress, TX include:
Cuts/Abrasions: These often occur when a cyclist is thrown off the bike.
Road Rash: When the skin is scraped against the pavement, it can lead to serious infections.
Head Injuries: Head injuries include concussions and traumatic brain injuries (TBIs).
Broken Bones: The most common broken bones involve the clavicle, wrists, and arms.
Dislocations: Shoulder dislocations are one of the most common bike accident injuries.
Internal Injuries: Internal injuries (bleeding, organ damage, etc) is a medical emergency.
Spinal Cord Damage: A spinal cord injury always requires emergency medical attention.
What to Know About Bike Accident Liability in Texas
When it comes to bike accidents in Texas, understanding how liability is determined is essential. Texas operates under an "at-fault" system—which means that the party responsible for causing the accident is also responsible for compensating any damages or injuries that occur. The determination of fault is typically based on negligence. Broadly defined, negligence the failure to exercise reasonable care while operating a vehicle. Every bike accident should be carefully investigated by an experienced Cypress, TX personal injury attorney.
Notably, Texas adheres to a modified comparative negligence standard. What effect will this have on a bike accident claim in Texas? Iif you, as a cyclist, are partially responsible for the accident, you can still recover damages. That being said, your compensation will be reduced by the percentage of your fault. For instance, if you are found to be 20 percent at fault, you would be able to recover only 80 percent of the total damages. It is also important to note that under Texas law, if you are found to be more than 50% at fault, you are not eligible to recover any compensation.
We Help Injured Cyclists in Cypress Secure the Maximum Compensation
Following a bike accident, it is imperative that you are able to secure the full and fair compensation that you need to pay bills and provide support for your family. In Texas, injured victims have the right to seek compensation for economic and intangible losses. Unfortunately, the big insurance companies cannot be relied upon—they want to settle cases for as little as possible. At The Stano Law Firm, our Cypress bicycle accident attorney fights tirelessly to help victims secure the absolute maximum settlement or verdict. You may be entitled to recover money damages for:
Property damage (bike repairs);
Emergency medical treatment;
Hospital bills and other medical damages;
Physical therapy and rehabilitative care;
Lost wages and loss of earning capacity;
Pain and suffering;
Disability or disfigurement; and
Wrongful death of a family member.
How Cypress Bike Accident Lawyer Matt Stano Can Help
Bicycle accident injury claims are complicated. You need a reliable and experienced attorney on your side every step of the way. Our founding attorney Matt Stano is a top-rated Texas personal injury lawyer with a proven record of success taking on large insurance companies. Among other things, our Cypress bicycle accident lawyer is ready to:
Hear your story and answer questions about your case;
Investigate the bike accident—gathering evidence to prove liability and damages;
Represent you in settlement negotiations with the insurance company; and
Take aggressive action to ensure that you secure the best possible outcome.
–
Contact Our Cypress, TX Bicycle Accident Attorney for a Free Consultation
At The Stano Law Firm, our Cypress bicycle accident lawyer is standing by, ready to fight for your rights and your interests. If you or your loved one was hurt in a bike accident, our legal team is here to help. Contact us for a free, no obligation review of your case. We represent bicycle accident victims in Cypress, Harris County, and throughout Southeast Texas.
CASES WE HANDLE
Free Consultation
Client Stories
Easily the best law firm in all of Houston. If you want to go somewhere that treats you like a priority and gets the job done. Then Stano is the man to see!
- Thomas Cowart
view All Testimonials