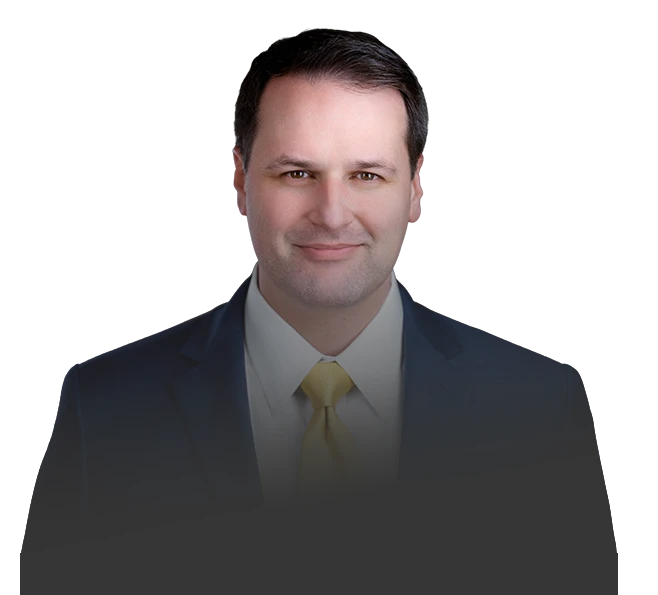 Former

Texas Prosecutor

Millions

Recovered

Great

Customer Service
Cypress, Texas
Pedestrian Accident Law Firm
At The Stano Law Firm, our Cypress pedestrian accident attorney is an aggressive, experienced, and results-focused advocate for victims and families. As a former Texas prosecutor, our owner and managing attorney Matt Stano has helped victims recover millions in financial compensation. Hurt in a pedestrian collision in Cypress? Contact our Texas pedestrian accident lawyer today for a free, no obligation consultation.
Pedestrians are Vulnerable to Traffic
Pedestrians are at a higher risk in traffic as compared to vehicle occupants. Without the protective shell that a car provides, pedestrians are extremely vulnerable to severe injuries or even fatalities when involved in collisions. Unfortunately, Southeast Texas has some of the worst pedestrian safety statistics in the entire country. Some of the most common pedestrian accident injuries include:
Lacerations and Abrasions: These types of injuries can range from minor scrapes to severe cuts that require stitches.
Fractured/Broken Bones: Many different broken bone injuries can happen in pedestrian accidents.
Brain Injuries: A traumatic brain injury (TBI) requires immediate medical attention.
Spinal Cord Injuries: A spinal cord injury is a medical emergency that requires attention by a medical professional.
Internal Injuries: Internal bleeding and internal organ damage may not be immediately apparent. These injuries should be evaluated and treated by a doctor right away.
An Overview of Pedestrian Crash Liability and Claims in Texas
Hurt in a pedestrian crash in Cypress or elsewhere in Harris County? It is imperative that you understand how our state handles the claims process. Here are three essential things to understand about pedestrian crash claims in Cypress, TX:
Liability Based on Fault: In Texas, liability in a pedestrian accident is usually based on fault. In other words, the party responsible for the accident is held accountable for the damages. A driver could be at fault for not obeying traffic signals or being inattentive. Alternatively, a pedestrian could be held liable for jaywalking or darting into traffic.
Modified Comparative Negligence: Texas follows the Modified Comparative Negligence rule. A pedestrian can still recover damages even if partially at fault. However, their compensation will be reduced by the percentage of their fault. Importantly, if a pedestrian is found to be more than 50 percent at fault, they are barred from recovering any damages.
Two Year Statute of Limitations: Pedestrians have a limited time to file a claim for damages in Texas. The statute of limitations is two years from the date of the accident. Filing a claim after this period will likely result in the dismissal of the case. Be sure to consult with a Cypress, TX pedestrian crash lawyer as soon as possible after a serious crash.
Recovering Compensation for a Pedestrian Crash in Cypress
A pedestrian crash in Cypress can change your entire life in the matter of seconds. You need compensation for the full value of your damages after a serious collision. In Texas, injured pedestrians have a right to claim compensation for economic and non-economic damages from the at-fault party. However, in practice, getting the compensation you deserve can be difficult. At The Stano Law Firm, our Cypress pedestrian accident lawyer puts a strong emphasis on helping injured victims secure the maximum recovery. You may be entitled to recover financial compensation for:
Ambulance costs and emergency medical bills;
Hospital bills and other medical costs;
Physical therapy and rehabilitative care;
Lost wages and loss of earning potential;
Pain and suffering & mental distress;
Disability and disfigurement; and
Wrongful death of a family member.
How Cypress Pedestrian Injury Attorney Matt Stano Can Help
Pedestrian accident claims are notoriously complex. Injured pedestrians do not have to take on insurance companies alone. Founded by Matt Stano, The Stano Law Firm provides proactive, results-focused representation. Among other things, our Cypress pedestrian accident lawyer will:
Listen to you story, answer questions, and explain your rights/options;
Carefully investigate the pedestrian crash—gathering/organizing evidence;
Handle the negotiations with the insurance company; and
Take whatever action is needed to help you secure the best outcome.
Schedule a Free Consultation With a Top Cypress, TX Pedestrian Accident Lawyer
At The Stano Law Firm, our Cypress pedestrian accident attorney is a tireless, experienced advocate for injured victims. Hurt in a pedestrian collision? Our legal team is more than ready to help. Call us now or contact us online to set up your no cost, no obligation case review. We fight for the rights of injured pedestrians in Cypress and throughout Harris County.
CASES WE HANDLE
Free Consultation
Client Stories
Easily the best law firm in all of Houston. If you want to go somewhere that treats you like a priority and gets the job done. Then Stano is the man to see!
- Thomas Cowart
view All Testimonials