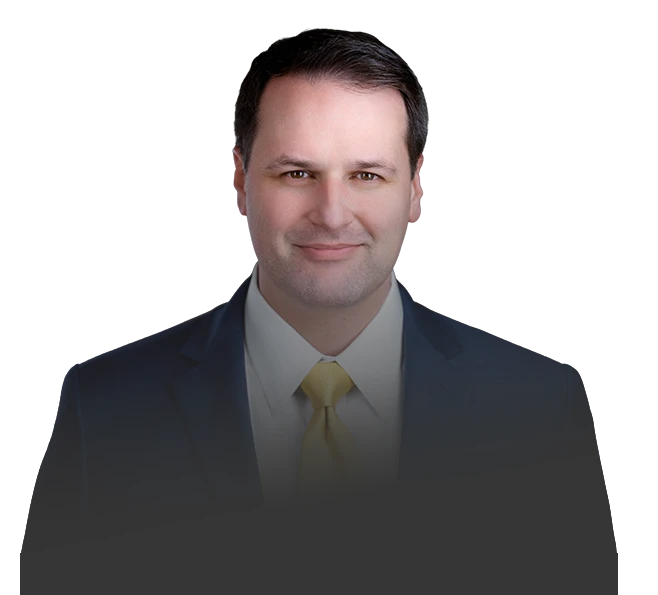 Former

Texas Prosecutor

Millions

Recovered

Great

Customer Service
Cypress, Texas
Wrongful Death Lawyer
Many Cypress residents die as the result of an accidental or intentional act committed by a third party. In many of these cases the criminal justice system cannot hold the responsible persons accountable. But the Texas civil justice system can provide compensation to the family members of the deceased through a wrongful death action.
The Cypress wrongful death lawyers at The Stano Law Firm can represent you in such matters. Lead attorney Matt Stano is an experienced trial attorney and former Texas prosecutor who handles a wide range of personal injury cases for the people of Harris County. While he understands that no civil judgment or monetary award can ever replace your loved one, he also knows that holding those responsible for their death legally accountable can bring some measure of peace during the grieving process.
How Wrongful Death Lawsuits Work in Texas
Normally, if someone is injured by the conduct of another, they can file a personal injury lawsuit against the responsible party. But if someone is killed through a negligent or criminal act, that is no longer an option, because the deceased cannot file a civil lawsuit in Texas. In recognition of this problem, Texas law allows for a special kind of personal injury claim known as a wrongful death lawsuit.
A wrongful death in Texas includes any "wrongful act, neglect, carelessness" that leads to a person's death. Essentially, if the victim could have filed a personal injury lawsuit had they survived the wrongful act, that can form the basis for a wrongful death lawsuit. Some common examples of this include:
motor vehicle accidents;
bicycle accidents;
pedestrian accidents;
slip and fall accidents;
work-related injuries;
medical malpractice; or
intentional or criminal acts.
As with any other kind of personal injury claim, the burden of proof in a Texas wrongful death lawsuit is by a "preponderance of the evidence." This basically means that it is "more likely than not" the defendant's actions caused the victim's death. In contrast, a criminal prosecution requires proof of a defendant's guilt "beyond a reasonable doubt," which is a much higher threshold that a prosecutor must meet.
The difference in the civil and criminal standards of proof means that a family's only means of obtaining justice for a loved one's death is often through a wrongful death lawsuit. And since the criminal and civil justice systems are separate in Texas, it is possible to bring and win a wrongful death lawsuit regardless of the outcome of any criminal investigation. In other words, a family can file a wrongful death claim even if the defendant was never prosecuted or acquitted in a criminal trial. The constitutional prohibition against "double jeopardy" in criminal cases does not extend to civil wrongful death lawsuits.
Who Can File a Wrongful Death Lawsuit in Texas?
State law establishes who has the legal right to file a wrongful death lawsuit in Texas. Generally, the victim's surviving spouse, children, and parents–or one or more of these people acting on behalf of all–have standing to bring a wrongful death case. If none of these parties do so within three months of the victim's death, however, the personal representative (executor) of the victim's estate must file the lawsuit.
It is also important to note that Texas has a two-year statute of limitations in wrongful death cases. This generally means two years from the date of the victim's death. Failure to comply with this deadline means that a court is required to dismiss a wrongful death complaint regardless of the merits of the case.
What Are the Remedies for a Wrongful Death Case?
Unlike a criminal prosecution, where a defendant can face jail time for causing someone's death, the remedy in a civil wrongful death claim is limited to financial compensation. Specifically, a jury can award damages to the surviving family members for their losses arising from the victim's death, including:
the loss of the victim's income, financial support, and inheritance;
the value of the household services provided by the victim;
the loss of the victim's love and companionship; and
the survivors' mental pain and anguish.
The survivors of a wrongful death can also bring a separate claim for damages known as a survival action. This reflects the claim that the victim would have brought themselves had they survived. For example, a survival action can seek compensation for the pain and suffering the victim endured between the date of a car accident and the date of their death.
Speak with a Cypress Wrongful Death Attorney Today
The sudden and unexpected death of a loved one is a stressful period for your family. The last thing that you want to think about is filing a lawsuit. But you also want to make sure the people responsible for your loved one's death face some measure of justice. If you need to speak with an experienced Cypress wrongful death attorney about your options, contact The Stano Law Firm today to schedule a free consultation.
CASES WE HANDLE
Free Consultation
Client Stories
Easily the best law firm in all of Houston. If you want to go somewhere that treats you like a priority and gets the job done. Then Stano is the man to see!
- Thomas Cowart
view All Testimonials