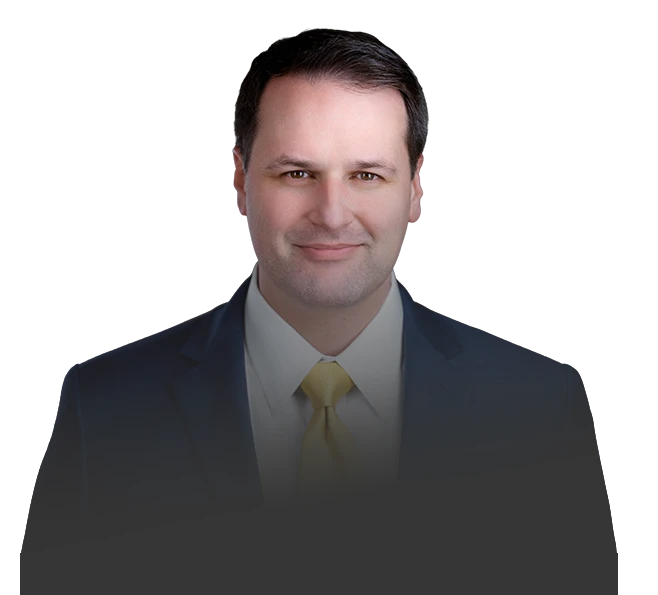 Former

Texas Prosecutor

Millions

Recovered

Great

Customer Service
Cypress, Texas
Work Injury Law Firm
At The Stano Law Firm, our Cypress work injury has the professional skills and legal expertise that injured victims can trust. With the experience to handle workers' comp claims, non-subscriber claims, and third party liability claims, our law firm fights tirelessly to protect the rights of clients. If you or your loved one was hurt on the job, we are here to help. Contact our law firm today to set up a free, fully confidential consultation with a top Cypress work injury attorney today.
An Overview of the Most Common Work Injuries and Accidents in Southeast Texas
In Southeast Texas, the workforce is engaged in a wide variety of industries such as oil and gas, construction, and shipping. With this diversity, the region sees a range of work-related injuries and accidents. Some of the most common include:
Falls from Heights: Particularly prevalent in the construction industry, where workers operate at elevated levels.
Slip and Falls: A frequent occurrence, especially in construction and retail sectors, often resulting from wet floors or uneven surfaces.
Machinery Accidents: These occur in industrial settings, where workers interact with heavy machinery, leading to severe injuries.
Vehicle Accidents: Common in the oil and gas industry, as workers often need to transport materials over long distances.
Repetitive Strain Injuries: Often seen in office environments, these injuries result from repetitive motions, such as typing.
Exposure to Hazardous Materials: Workers in chemical plants and refineries often face exposure to toxic substances, which can cause respiratory issues and other health problems.
We Handle the Full Range of Work Injury Claims in Cypress, Texas
Every person deserves safe, fair working conditions in Cypress. Unfortunately, accidents in the workplace happen far too frequently. Texas has some of the most complicated work injury laws in the entire country. Notably, unlike the overwhelming majority of the country, our state allows employers to opt out of the workers' comp insurance system. We handle the full spectrum of work injury claims in Cypress. Along with other types of cases, our firm helps clients with:
Workers' Compensation Claims: When injured on the job, employees might be entitled to workers' compensation benefits, potentially including medical expenses and lost wages. Our Cypress work injury attorney helps ensure that you receive the appropriate compensation and that your claim is handled efficiently. We help injured workers with claims and appeals.
Non-Subscriber Injury Claims: Texas law allows employers to opt out of the state's workers' compensation system. If your employer is a non-subscriber, you can still seek compensation through a non-subscriber injury claim. We have specialized knowledge to guide you through this complex process.
Third Party Liability Work Injury Claims: In some cases, work-related injuries are caused by a third party, such as a contractor or equipment manufacturer. When this happens, you may have the option to file a third-party liability claim in addition to your workers' comp claim. Our Cypress, TX work injury lawyer possesses the acumen necessary to navigate these claims, ensuring that all liable parties are held accountable for their actions.
Our Cypress Work Injury Lawyer Fights to Help Workers Maximize their Financial Support
When you are facing the aftermath of a workplace injury, it is crucial to have a dedicated advocate by your side. Our Cypress work injury lawyer is relentless in fighting for the rights of injured workers. We understand the financial burden that comes with medical bills, rehabilitation costs, and lost wages. With deep knowledge of the law and a tenacious approach, our attorney will work to maximize the financial support you receive. Our goal is to ensure that you can focus on recovery while we handle the legal complexities and aggressively pursue the compensation you deserve.
How Cypress Workplace Accident Attorney Matt Stano Can Help
Navigating a work injury claim can be complicated. It is crucial that you have the right legal advocate on your side. As a former Texas prosecutor, our founding attorney Matt Stano is a trial-tested lawyer who is committed to investing the time and resources to get the best results for clients. We are proactive. Among other things, our Cypress workplace accident lawyer is ready to:
Listen to what you have to say and answer questions about the claims process;
Investigate your work injury, gathering all relevant evidence and information;
Advise on how to proceed and represent you in any settlement discussions; and
Take legal action to help you maximize compensation in your work injury case.
Contact Our Cypress, TX Work Injury Lawyer Today
At The Stano Law Firm, our Cypress work injury attorney has the professional expertise that you can trust. If you or your loved one was hurt on the job, our legal team is here to help. Contact us today for your free, no obligation legal consultation. We handle work injury claims in Cypress, Harris County, and throughout all of Southeast Texas.
CASES WE HANDLE
Free Consultation
Client Stories
Easily the best law firm in all of Houston. If you want to go somewhere that treats you like a priority and gets the job done. Then Stano is the man to see!
- Thomas Cowart
view All Testimonials