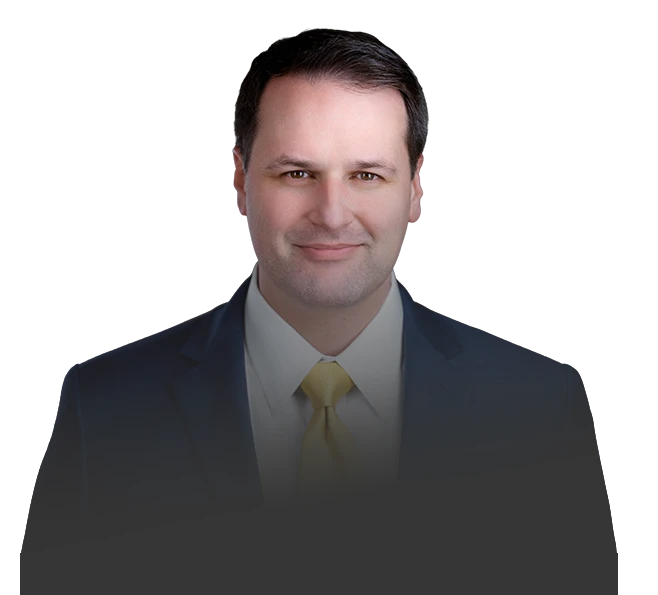 Former

Texas Prosecutor

Millions

Recovered

Great

Customer Service
Cypress, Texas
Slip and Fall Accident Lawyer
At The Stano Law Firm, our Cypress slip and fall accident lawyer has the legal and professional expertise that you can count on in a complex premises liability case. As a former Texas prosecutor, our founding attorney Matt Stanno is a trial-tested, justice-driven advocate for victims and families. If you or someone close to you was injured in a slip and fall in Harris County, we are here as a legal resource. Contact us today for a free, no obligation consultation with a top Texas premises liability attorney.
A Slip and Fall Accident Claim Falls Under Premises Liability Law in Texas
In Texas, slip and fall accident claims are governed by premises liability law. A key thing to understand is that the law holds property owners or occupiers responsible for ensuring the safety of visitors. If they fail to maintain a safe environment and an individual sustains injuries due to a slip and fall incident on their property, they may be held liable.
That being said, a business or property owner in Cypress is by no means automatically liable for a slip and fall. To recover compensation, a slip and fall accident victim must prove that the owner was aware, or should have been aware, of the hazardous condition and failed to address it. In other words, they must prove negligence.
When is a Business or Property Owner Liable for a Slip and Fall in Texas?
In Texas, a business or property owner can be held liable for a slip and fall accident if they failed to exercise reasonable care in maintaining safe premises for customers or other types of invited guests. Some hazards that could be deemed negligence in a slip and fall accident claim include:
Wet or slippery floors without proper signage;
Uneven surfaces or flooring;
Poor lighting that obscures visibility;
Clutter or debris left in walkways;
Loose or torn carpeting;
Cracked or uneven sidewalks;
Potholes in parking lots;
Unsecured cords or wires across walkways; and
Broken or missing handrails on staircases.
Every slip and fall accident in Cypress should be carefully investigated by an experienced Texas premises liability attorney. A lawyer can help you gather the evidence that you need to prove negligence by the business or property owner.
Note: Texas is a modified comparative negligence state. An injured victim can still recover compensation if they are determined to be partially liable for their slip and fall accident—as long as it is less than 50 percent. However, their recovery will be reduced by their level of fault.
We Help Injured Slip and Fall Accident in Cypress Recover Full and Fair Compensation
Hurt in a slip and fall in Cypress? It is imperative that you are able to secure the money that you need to cover damages, pay bills, and support your family. You should not trust a business, property owner, or a commercial insurance company to look out for your rights and interests. At The Stano Law Firm, our Cypress slip and fall accident lawyer fights hard to help injured victims secure the absolute maximum financial compensation. You may be able to recover money damages for:
Emergency medical treatment;
Hospital bills and other health care costs;
Rehabilitative treatment;
Lost income and loss of ability to earn;
Pain and suffering;
Long-term disability; and
Scarring/disfigurement.
How Cypress Slip and Fall Accident Lawyer Matt Stano Can Help
Following a serious slip and fall accident, it is imperative that you know how to effectively navigate the claims process. Founded by Matt Stano, The Stano Law Firm always puts the rights and interests of victims and families first. When you reach out to our law firm, you will have an opportunity to consult with a Cypress slip and fall accident attorney who can:
Hear what you have to say and answer questions about your premises liability claim;
Investigate your slip and fall accident—gathering the evidence to prove fault; and
Craft a personalized strategy focused on helping you get the maximum compensation.
Set Up a Free Case Review With a Top Cypress, TX Slip and Fall Accident Attorney Today
At The Stano Law Firm, our Cypress premises liability lawyer has the skills and experience to take on the full range of slip and fall accident claims. If you were hurt in an accident, our legal team is here to help. Contact us right away for a free, fully confidential initial consultation. We handle slip and fall accident claims in Cypress and throughout all of Harris County.
CASES WE HANDLE
Free Consultation
Client Stories
Easily the best law firm in all of Houston. If you want to go somewhere that treats you like a priority and gets the job done. Then Stano is the man to see!
- Thomas Cowart
view All Testimonials