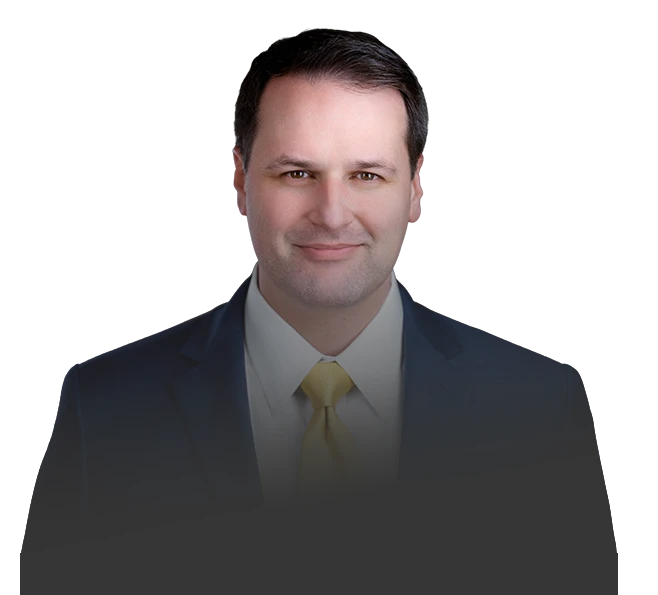 Former

Texas Prosecutor

Millions

Recovered

Great

Customer Service
Cypress, Texas
Motorcycle Crashes Lawyer
Harris County is a great place to ride a motorcycle. Indeed, for many Cypress-area residents there is nothing more liberating than riding the open road on their bike. And while motorcycles are generally a safe and reliable mode of transportation, motorcyclists do face certain increased risks when sharing the road with larger motor vehicles like cars or trucks.
Indeed, in 2022 there were 562 motorcycle operators and passengers killed in Texas, according to official figures from the state Department of Transportation. Several hundred more sustained serious injuries in crashes. If you, or someone that you love, has been hurt in a motorcycle crash caused by someone else's reckless behavior, you have the right to demand compensation. The Cypress motorcycles crash attorneys at The Stano Law Firm can help. We represent motor vehicle accident victims throughout Harris County in seeking civil damages against negligent motorists and other third parties.
What Kinds of Injuries Are Common in Texas Motorcycle Crashes?
Even when a motorcyclist wears a helmet and other safety gear, the reality is that they are sitting on top of a vehicle that is open and exposed on all sides. The motorcyclist has effectively no protection in the event of a collision with a larger vehicle. In many cases, this means that if there is a motorcycle crash, the operator and their passenger may be thrown from the motorcycle directly onto the pavement. This can lead to a number of serious–and potentially fatal–injuries, including but not limited to the following:
back and neck injuries;
bone fractures;
burns, scarring, and disfigurement;
catastrophic injuries such as paralysis;
internal bleeding and internal organ damage;
road rash; and
traumatic brain injuries (concussions).
In addition to the physical injuries, a motorcyclist can sustain long-term emotional trauma as the result of a crash. Texas law allows a motorcycle crash victim to seek compensation for these kinds of "noneconomic" damages in addition to more traditional economic losses like their medical bills and lost income.
How Can Driver Negligence Lead to a Motorcycle Crash?
The most common type of motorcycle crash involves another vehicle colliding with the motorcycle. The driver of the other vehicle can be held legally responsible if their negligent act or omission caused the crash. Some common examples of negligence include:
The driver was distracted and failed to keep a proper lookout for a motorcycle.
The driver failed to keep a safe stopping distance between their vehicle and the motorcycle in front of them.
The driver of a passenger vehicle parked on the street suddenly opens their door and slams an approaching motorcycle.
The driver was operating their vehicle at an unsafe speed and failed to stop in time to avoid a crash.
The driver was under the influence of alcohol or drugs.
In some cases, a third party other than another driver may also be legally liable for a motorcycle crash. For instance, if a motorcyclist was injured due to a defect in the manufacture of their motorcycle or one of its parts, the manufacturer or distributor may be responsible for a crash under Texas product liability laws. Similarly, if unsafe or hazardous road conditions led to an accident, the motorcyclist may have a claim against the state or the political subdivision responsible for maintaining that road.
What If a Motorcyclist Is Partially to Blame for a Crash?
Motorcycle operators have an unfair reputation as reckless drivers who like to skirt the traffic laws. The reality is that it is usually other drivers who are unwilling to share the road with responsible motorcyclists. At the same time, if a motorcycle crash victim does bring a personal injury claim against another driver, Texas law permits the defense to argue that the motorcyclist was partly or completely at-fault for what happened.
Texas follows a modified comparative fault rule in all personal injury cases. Essentially, this means that a jury must apportion fault between all of the parties to a motorcycle accident. The plaintiff's damages are then reduced in accordance with their percentage of fault. And if the plaintiff is held more than 50-percent responsible, then the defendant will owe them nothing.
Why You Need an Experienced Cypress Motorcycle Crash Lawyer
Motorcycle crashes are often far more complicated than your typical accident involving two cars. Not only do motorcyclists often sustain far more serious injuries. But it is often more complex to sort out what happened in terms of liability. That is why it is critical to work with an experienced Cypress motorcycle crash lawyer who can help you build the strongest case possible for seeking compensation. Contact The Stano Law Firm today to schedule a free consultation.
CASES WE HANDLE
Free Consultation
Client Stories
Easily the best law firm in all of Houston. If you want to go somewhere that treats you like a priority and gets the job done. Then Stano is the man to see!
- Thomas Cowart
view All Testimonials