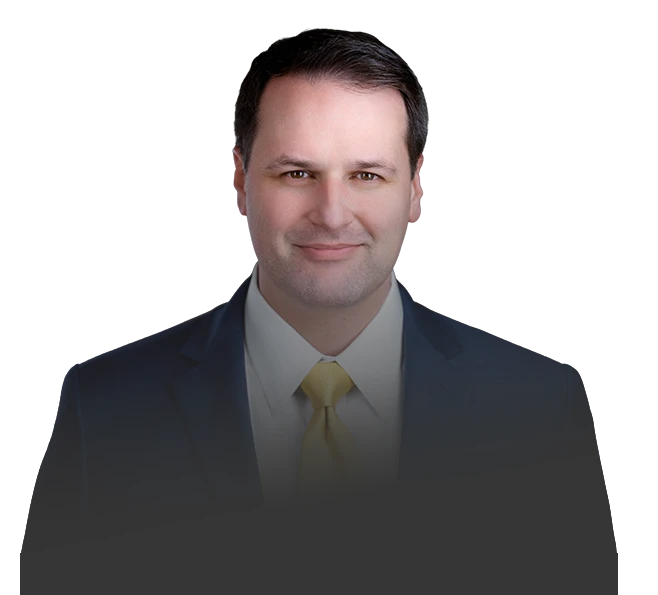 Former

Texas Prosecutor

Millions

Recovered

Great

Customer Service
Cypress, Texas
Insurance Coverage Disputes Attorney
At The Stano Law Firm, our Cypress insurance coverage dispute lawyer is a skilled and experienced advocate for policyholders and other claimants. We have the legal expertise to take on first party liability claims and third party liability claims. If you have any questions or concerns about an insurance coverage dispute, we are more than ready to help. To set up your free, fully confidential initial consultation, please do not hesitate to contact us today.
We Handle a Wide Range of Insurance Coverage Disputes in Cypress, TX
Are you navigating an insurance coverage dispute in Cypress or elsewhere in Southeast Texas? You need a reliable legal advocate on your side. Insurance companies are incentivized to look out for their own best interests—not yours. At The Stano Law Firm, we take on the full range of insurance coverage disputes in Cypress, including:
Automobile Insurance Claims: We are adept at handling cases that involve auto insurance claims. Whether you have been in a crash or are facing difficulties in getting the coverage you are entitled to, our Cypress attorney will ensure that your claim is handled fairly.
Homeowners' Insurance Claims: Our services include aiding homeowners when disputes arise with their insurance companies. From natural disaster damage to vandalism, we work diligently to ensure that insurance companies do not shirk their responsibilities.
Business Liability Coverage Claims: Business owners can find refuge with us when it comes to handling claims related to business liability. Whether it's customer injuries, property damage, or legal issues, our legal team fights for your right to compensation.
Business Interruption Insurance Claims: During times when businesses are disrupted due to unforeseen events, our team's expertise in business interruption insurance claims is invaluable. We meticulously scrutinize policy details to secure the compensation necessary for your business to recover and thrive.
What to Do If Your Insurance Claim is Denied?
Facing a denial of your insurance claim can be frustrating, stressful, and altogether overwhelming. At the same time, it is crucial that you do not lose hope. Here are four key steps to take if your insurance claim is denied in Cypress, TX:
Review the Denial Letter: Carefully read the denial letter to understand the reasons for the denial. Ensure that it's not due to a simple error like incorrect information or a missing document.
Examine Your Policy: Thoroughly review your insurance policy to ascertain if the denial conflicts with the coverage outlined in your policy.
Gather Evidence: Compile all relevant documents, photos, and records that support your claim. Remember, the evidence will be crucial if you have to appeal the denial.
Consult an Insurance Coverage Attorney: If the insurance company remains uncooperative, it's wise to consult an attorney experienced in insurance disputes. An attorney can guide you through the appeals process and, if necessary, represent you in court.
Understanding the Difference Between First-Party Claims and Third-Party Claims
In the insurance landscape, it is essential to understand the distinction between first-party and third-party claims as they dictate how you deal with insurance companies following an incident.
Here is an overview of the difference:
First Party Insurance Coverage Disputes: First-party claims are filed with your own insurance company. For instance, if you have comprehensive car insurance and your car gets damaged, you would file a first-party claim to seek compensation.
Third Party Insurance Coverage Disputes: In contrast, third-party claims are filed with the insurance company of another individual or entity involved in the incident. For example, if you are in a car accident caused by another driver, you would file a third-party claim with the at-fault driver's insurance company to recover damages.
How Cypress Insurance Coverage Lawyer Matt Stano Can Help
Insurance coverage disputes are complicated. Our founding attorney Matt Stano is a former Texas prosecutor who has the skills, tenacity, and trial-tested expertise to hold the big insurance companies accountable. Among other things, our Cypress insurance coverage attorney is ready to:
Hear your story and answer questions about the insurance claims process;
Investigate the matter, gathering all of the evidence and information you need to proceed;
Handle all of the insurance claims paperwork;
Advocate for you in any settlement negotiations with the insurance company; and
Develop a comprehensive legal strategy to help you get the very best outcome.
Contact Our Cypress Insurance Coverage Dispute Attorney Today
At The Stano Law Firm, our Cypress insurance coverage dispute lawyers invest the time, resources, and attention to detail to help our clients secure the full and fair benefits that they are due. Contact us today for your free, no obligation case review. We represent policyholders and claimants in insurance coverage disputes in Cypress and throughout Southeast Texas.
CASES WE HANDLE
Free Consultation
Client Stories
Easily the best law firm in all of Houston. If you want to go somewhere that treats you like a priority and gets the job done. Then Stano is the man to see!
- Thomas Cowart
view All Testimonials