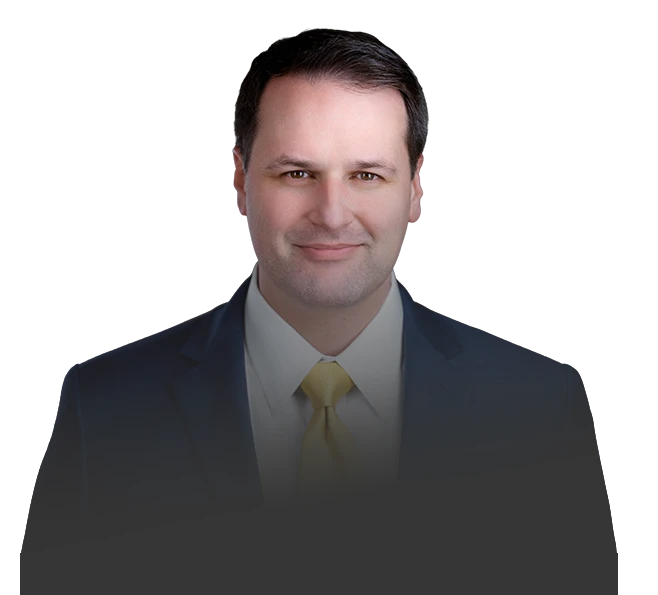 Former

Texas Prosecutor

Millions

Recovered

Great

Customer Service
Cypress, Texas
Bus Accidents Lawyer
While personal cars and trucks remain the most popular way to get around Harris County, many Cypress residents still depend on buses for their daily transit needs. Whether you are sending a child to school or using a private charter bus to take a vacation, buses are generally as safe and reliable as any other mode of transportation. But like any vehicle, a bus can get into an accident, and when that happens, there may be dozens of people who suffer serious–and even life-threatening–injuries.
Unlike a more common two-car accident, sorting out the legal and financial responsibility for a bus accident can be a complicated task. The experienced Cypress bus accident lawyers at The Stano Law Firm can advise and guide you through this process. Lead attorney Matt Stano and his team know how to investigate the circumstances that led to a bus accident. And they can represent you in taking legal action against the responsible parties.
Who Owns the Bus Matters
"Bus accidents" can describe any crash involving a commercial multi-passenger vehicle, including school buses, public transit buses, private charter buses, and even airport passenger vans or shuttles. Because these vehicles are typically much heavier than a regular passenger car, the force of a crash can lead to more serious injuries, especially when the bus does not have seat belts or another form of passenger safety protection.
With respect to personal injury claims arising from a bus accident, who owns and operates the vehicle is a critical detail. Private companies that own and operate charter buses are typically liable the same as any other corporation for the negligent acts of their drivers and other employees. But if your bus was operated by a state or local government body, including a school district, the rules governing liability for an accident are more complicated.
Essentially, if you are injured on a public bus and believe that operator negligence was to blame, then you must seek compensation under the terms of the Texas Tort Claims Act. This is a special state law that waives the immunity from civil lawsuits normally enjoyed by all state and local government bodies in Texas. The Texas Tort Claims Act limits how much you can recover for a bus accident regardless of the extent of your damages. And you need to file a claim with the government unit in question within a specified time period, which can be as short as 45 days in some cases.
These restrictions do not apply to privately owned buses. However, there is still a general statute of limitations of 2 years applicable to personal injury claims. This means that you normally have 2 years from the date of a bus accident to identify the responsible parties and file a lawsuit. While this might sound like more than enough time in the abstract, in practice it often takes several months of preliminary investigation–and often negotiation with an insurance company–before a bus accident victim is ready to proceed with a lawsuit. So the sooner you begin the process, the better.
How Negligence Leads to Bus Accidents in Texas
Driver error is the most common cause of a bus accident. This does not necessarily mean that the bus driver was at-fault. If another vehicle hits a bus, it may be that other driver whose action (or inaction) led to the crash. This is just one reason it is necessary to perform a full and complete investigation into a bus accident, as it may not be immediately clear which driver was at-fault.
Some of the more common examples of negligent or reckless behavior leading to a preventable bus accident include:
operating a vehicle under the influence of alcohol or drugs;
driving while fatigued, which is a common problem for bus drivers who work long shifts;
violating basic rules of the road, such as speeding or making an improper lane change;
trailing a vehicle without leaving a safe stopping distance; and
making a wide turn.
Private companies that own buses can also be held responsible for their negligence in hiring and training drivers. Bus operators must also enforce appropriate policies to ensure the safety of their passengers. This includes making sure all buses are properly inspected, maintained, and services on a regular basis to avoid a possible equipment failure.
Speak with a Cypress, Texas, Bus Accidents Lawyer Today
The first thing you should do following any bus accident is to seek immediate medical attention. Your next step should be to speak with a qualified Cypress bus accidents lawyer who can review the situation and advise you of your options under the law. Contact The Stano Law Firm today to schedule a free initial consultation.
CASES WE HANDLE
Free Consultation
Client Stories
Easily the best law firm in all of Houston. If you want to go somewhere that treats you like a priority and gets the job done. Then Stano is the man to see!
- Thomas Cowart
view All Testimonials